The annual Cersaie tile fair was held in Bologna, Italy, with over 880 exhibitors showcasing the latest tile trends for 2019. Much of what was on show this year carried forward some of the trends in previous years. Below are the five biggest trends that were on show this year.
The large format tile trend continued this year with the one of the biggest sizes being 320 x 150 cm. The continuous roll press technology that some of the large companies have invested in, were on full show with the large sizes lending themselves to more architectural applications with marble and natural stone looks made possible by the use of digital technology.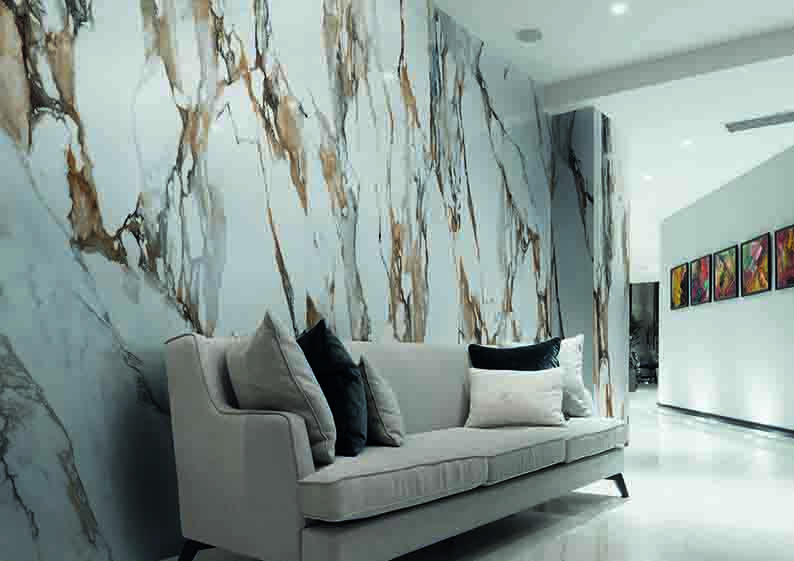 The technology also allows for the large formats to be cut to size for furniture such as counters and table tops. The more decorative versions of the large formats resembled the effects of wall paper and will be very popular in many architectural applications.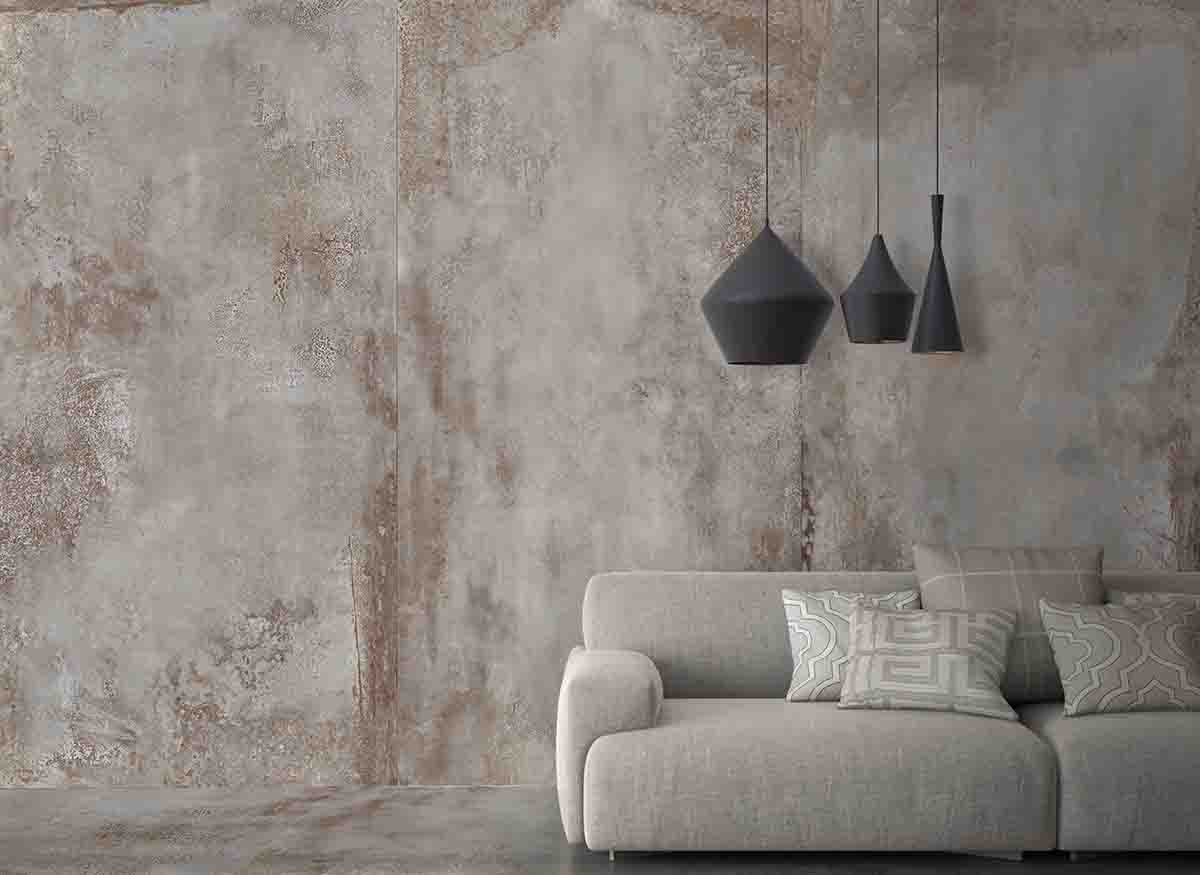 On the other end of the spectrum, the smaller format of mosaics were also popular and a feature from many manufacturers. A common theme across a number of companies included retro designs, as well as high contrast patterns and earthy hues.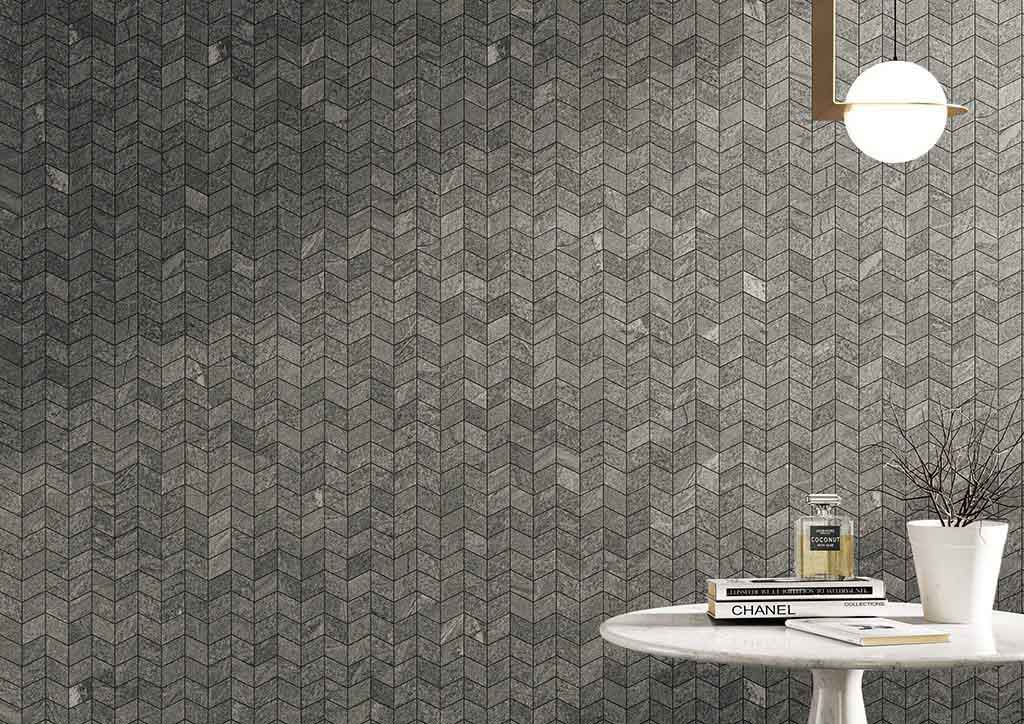 Fresh takes on old classic tiles were on show everywhere this year, with solid tiles having visual interest from the use of 3-D relief. Depending on the moulded pattern of the tile, the effect was a mix of minimalistic, contemporary and nostalgic looks.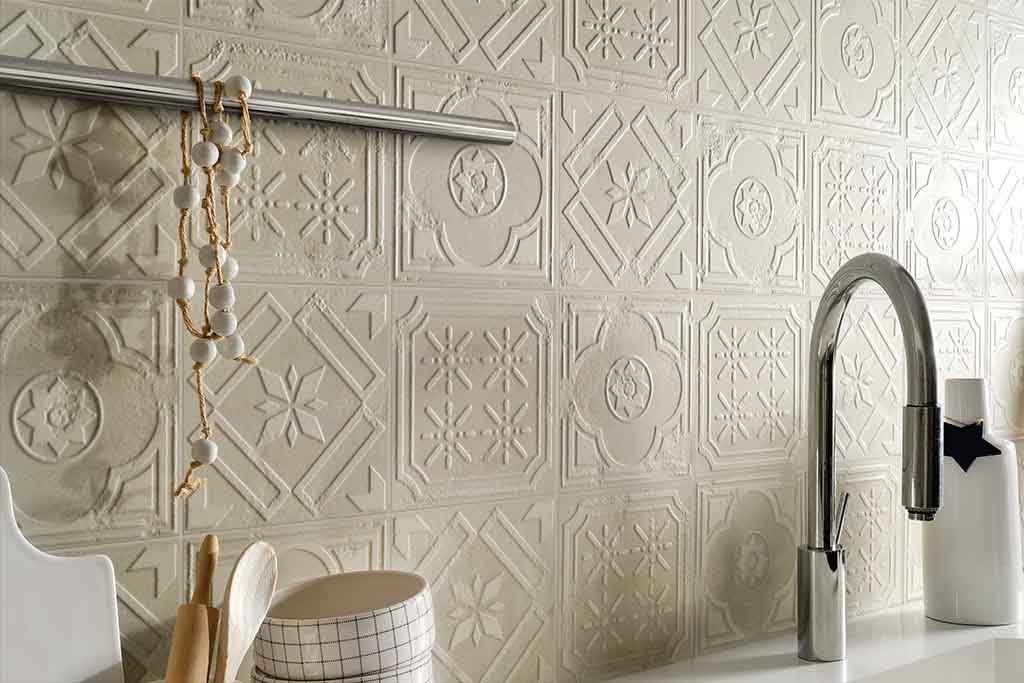 Many of these tile collections are available in a range of textures with uniform sizes allowing designs to be mixed and matched.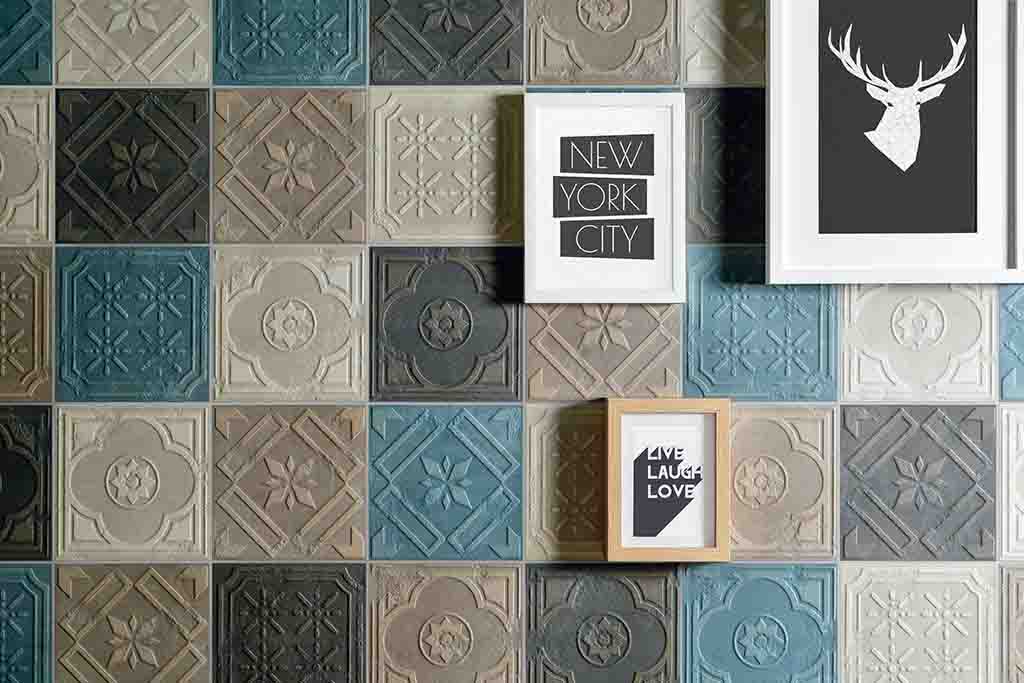 As with previous years the ceramics industry continues to court a more architectural market with ranges that mimic natural materials like stone, marble and wood to cater for a refined industrial look. A number of companies have invested in digital printing techniques to bring more convincing variations in texture and finish.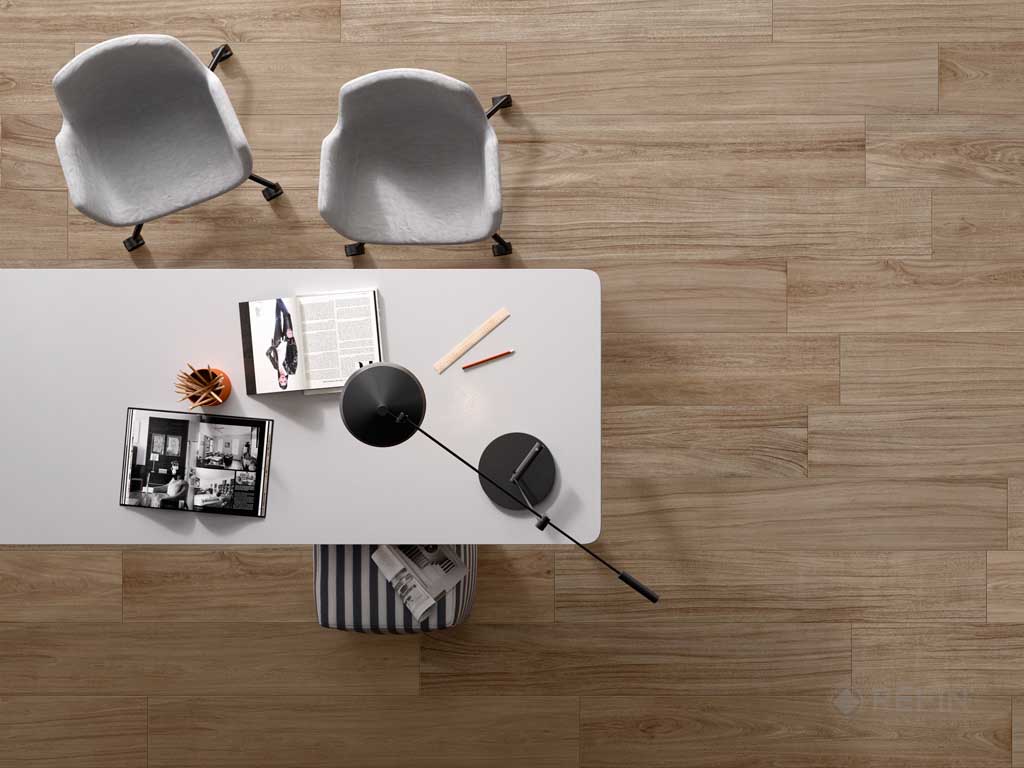 For example, many manufacturers are able to include a metallic shimmer to marble veining or combining additional detail to resemble real wood. Brassy tones and rustic finishes were a very popular trend amongst many companies also.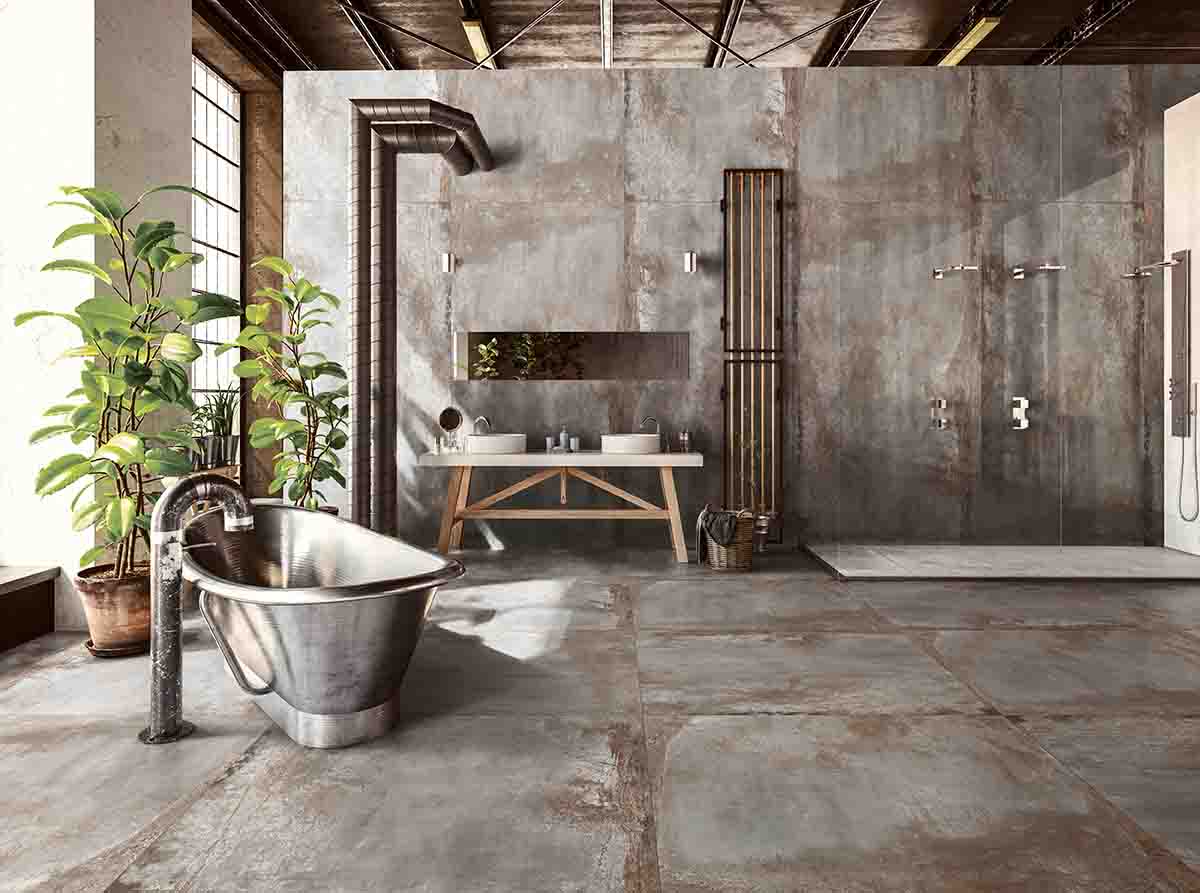 Hand painted graphics on tiles were a big hit this year with digital technology enabling the look of the free hand technique with big and bold patterns. There were also contemporary takes on retro designs that will hold a distinct level of swagger in residential and commercial interiors.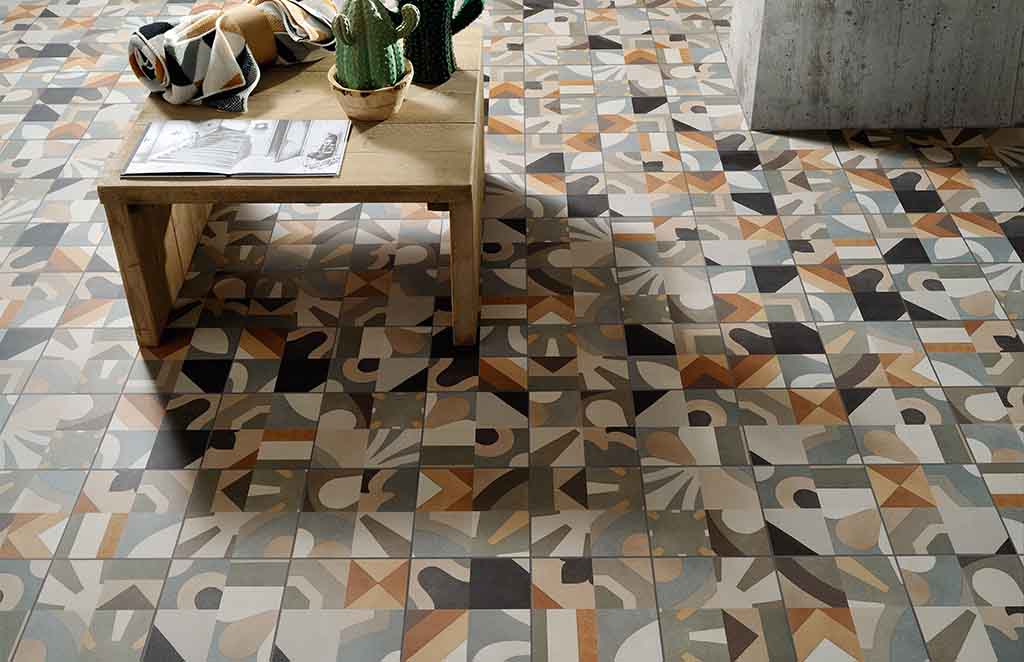 All 2019 tile trend images used with permission from suppliers.