The Cirillo Lighting & Ceramics purchasing team attended Cersaie last month in Bologna, Italy. Cersaie is the biggest tile and bathroom exhibition in Europe and we have the top 10 tile trends from Italy for 2018.
Terrazzo look porcelain tiles are set to be the biggest trend for 2018 with all of the major Italian tile manufactures allocating significant production runs. With a nod to the Venetian construction workers who introduced terrazzo floors, the terrazzo look tiles are available with different aggregate sizes and come in a range of different colours.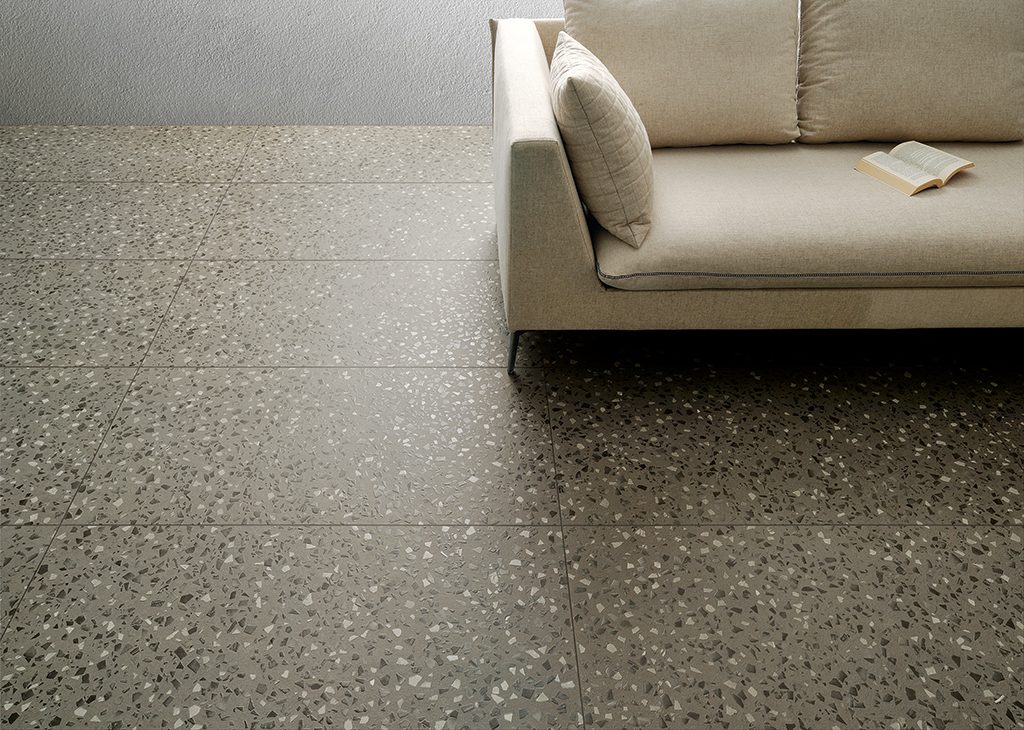 Large format tiles have been a trend for the last couple of years, with only a couple of ranges available. Now Italian tile manufacturers have been able to include most of their tile series in the larger format of 1.5 by 3 metres, with a thickness range of 6mm up to 10mm or 12mm. These tiles are a testament to the advancements in technology that tile manufactures are embracing.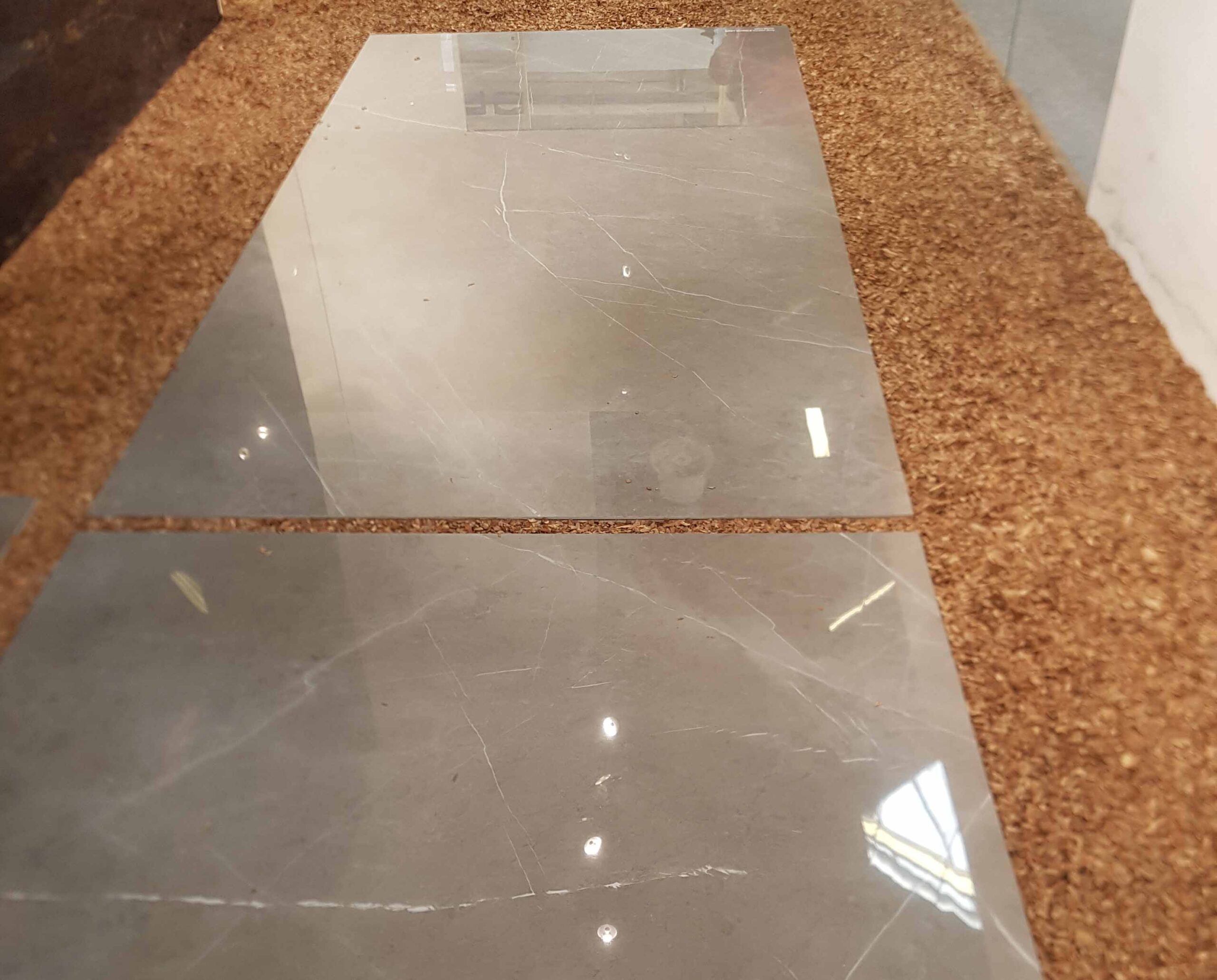 Keeping in form with the large tile series is the emergence of large square format tiles. A nice change from the large rectangle pieces, these 120 by 120 tiles will definitely add sophistication to any space.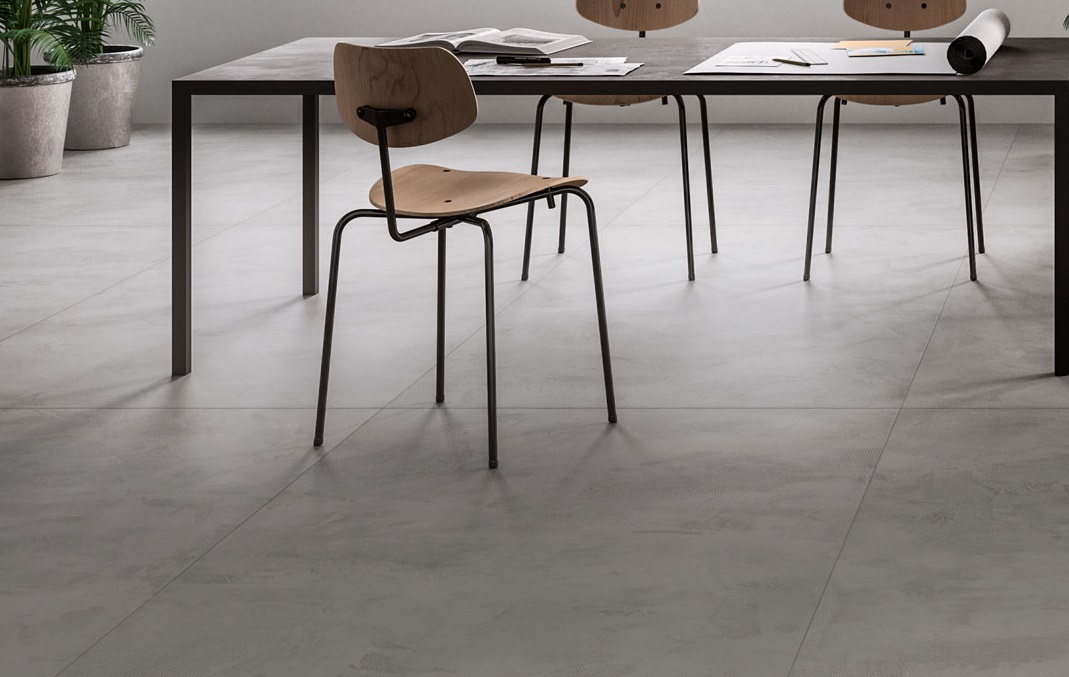 Image provided by supplier.
4. Outdoor Wood Look Tiles
Indoor wood look tiles have been popular trends in 2016 and 2017 and as technology improves on gaining that genuine wood look so has the technology for their use outdoors. We found some 20 mm thick porcelain stoneware tiles that would be perfect for the outdoors without the maintenance of real wood and meet Australian outdoor slip rating standards.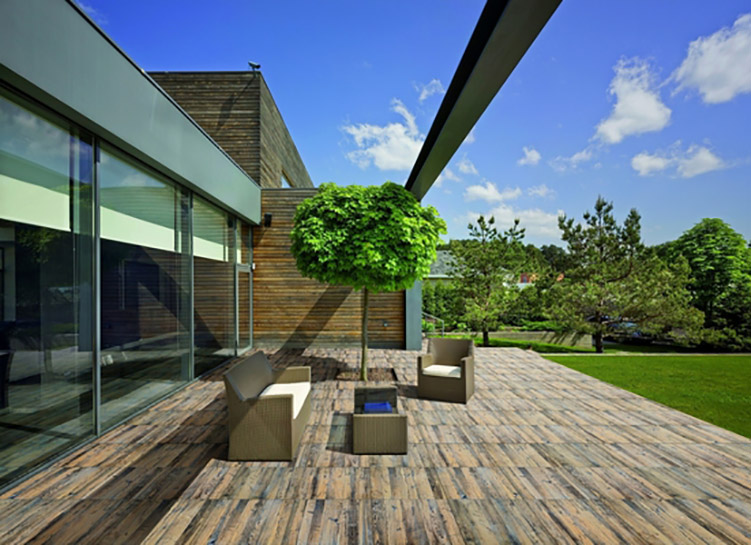 Image provided by supplier.
Inspired by industrial foundations, the rust look was also a common theme amongst many of the tile companies. These tiles give a natural and raw element to any interior or exterior space.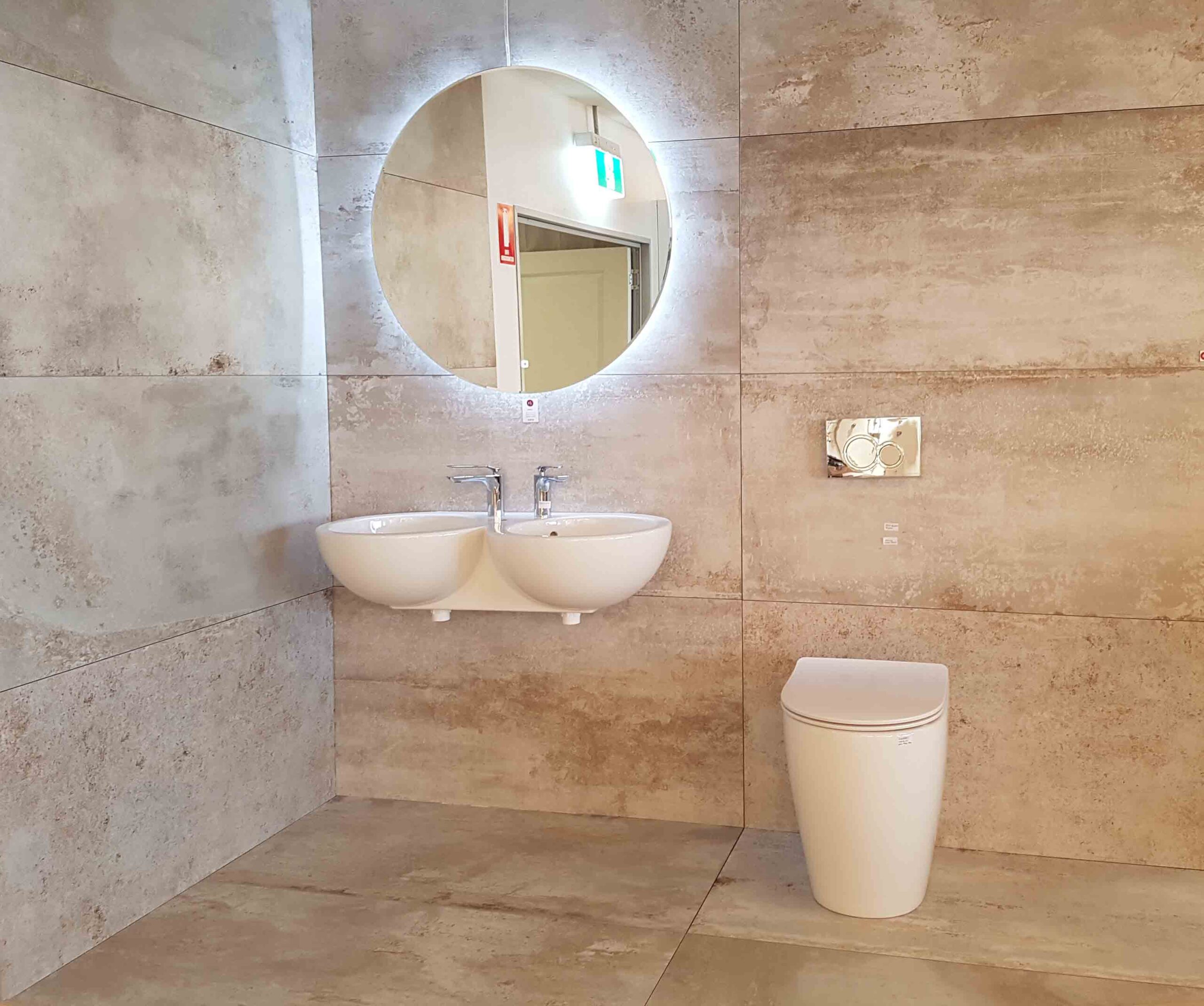 Another popular trend is the marble look. In particular the textured marble look, with etchings, gold trim and linear texture.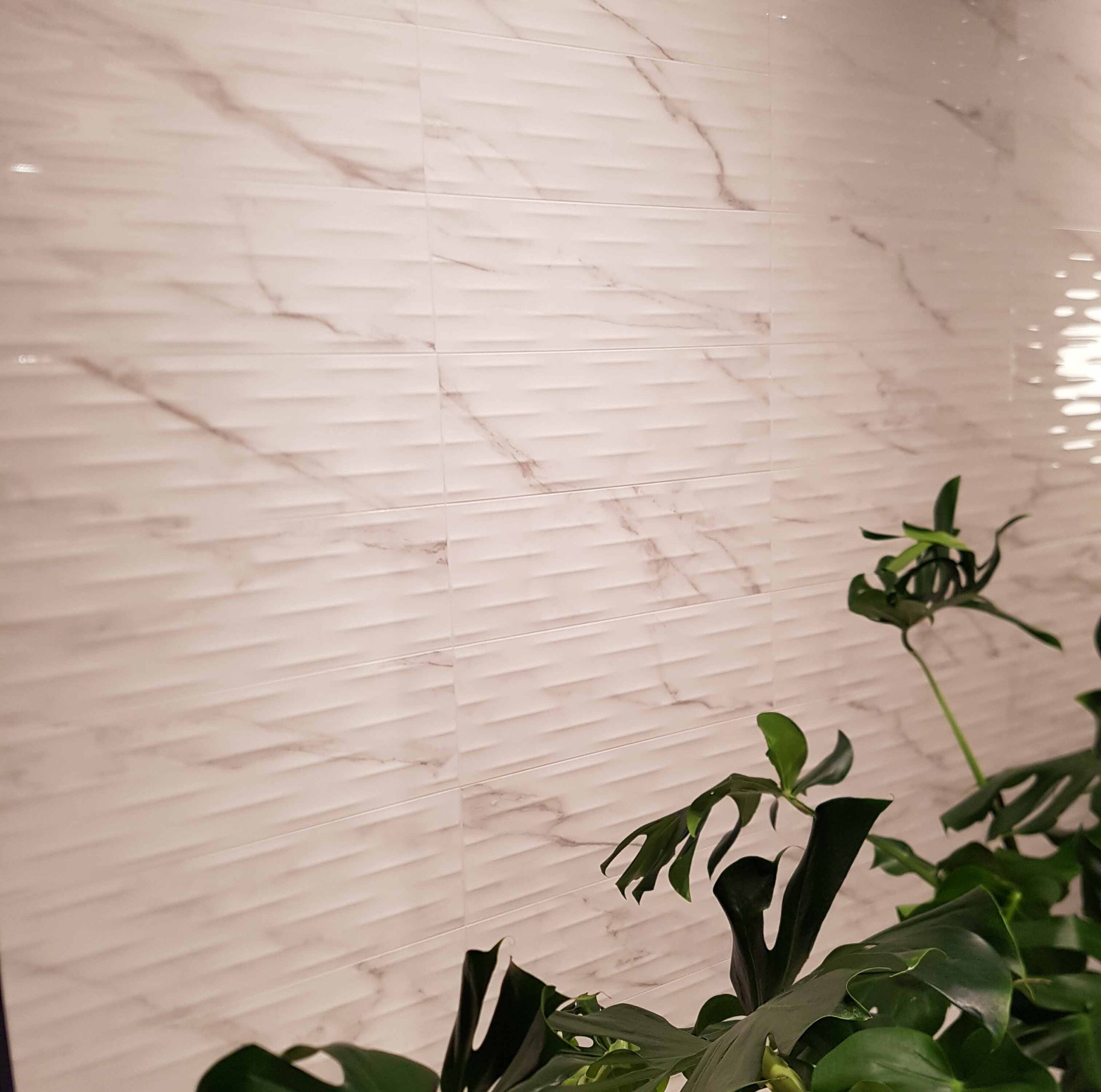 As mentioned above texture in tiles will be popular in 2018 with linear details. These tiles will be perfect for feature walls.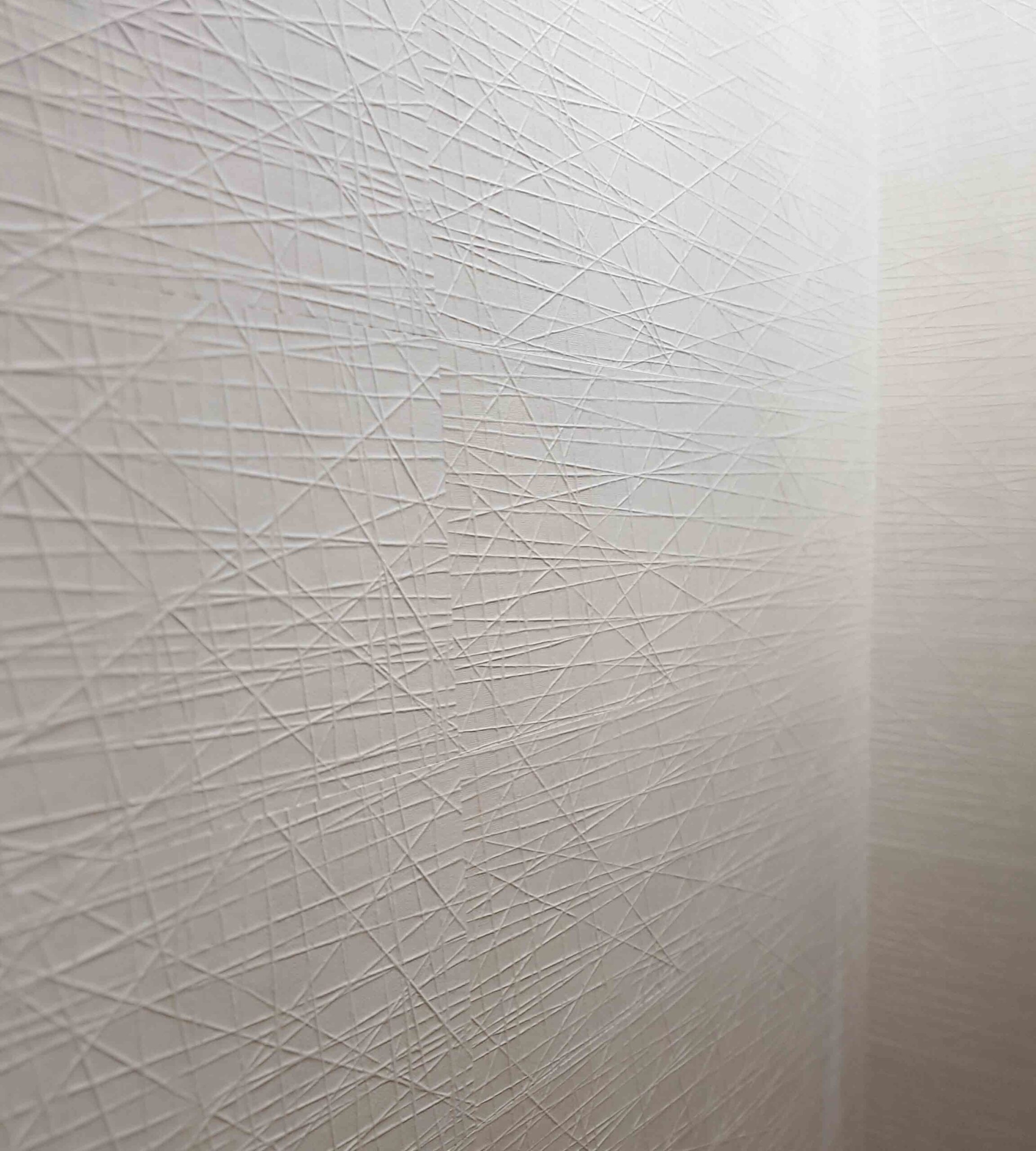 Nature and realistic structures were another popular trend with flora and fauna digitally printed to allow for subtle feature details.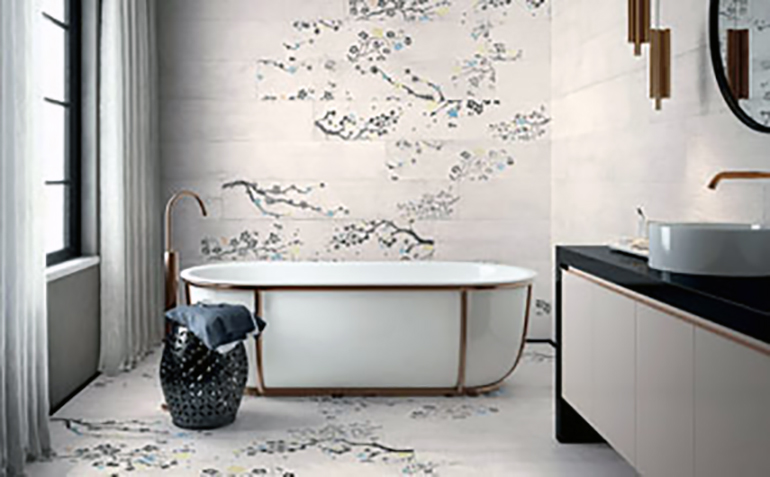 Image provided by supplier.
Whilst building elements such as old factory windows have inspired these stunning tiles.
Another trend was a move away from bold colour and black tiles with neutral colours taking precedence with a hint of pastel for soft and subtle features.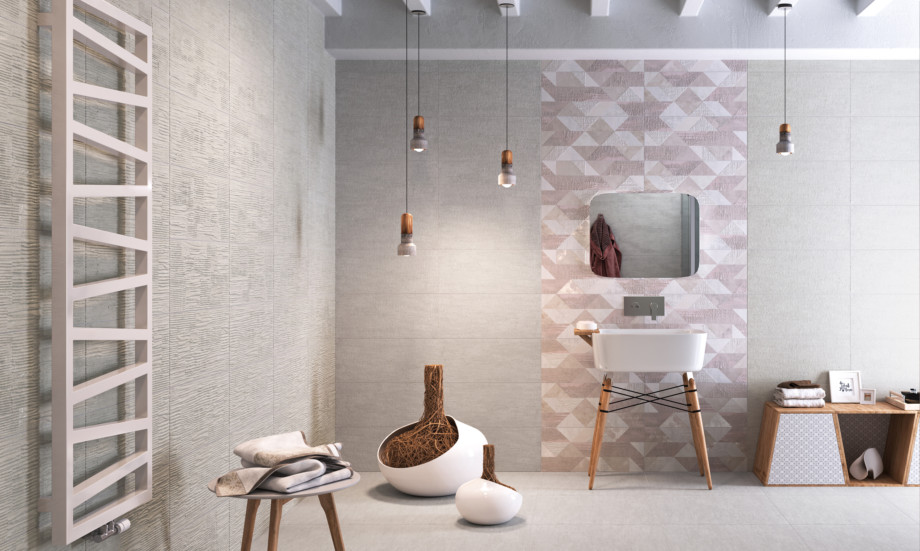 Image provided by supplier.
10. Chevron & Brick bond Layouts
The layout of tiles were a great feature this year. With chevron tiles already cut on the diagonal making it easier for tilers to lay a chevron pattern.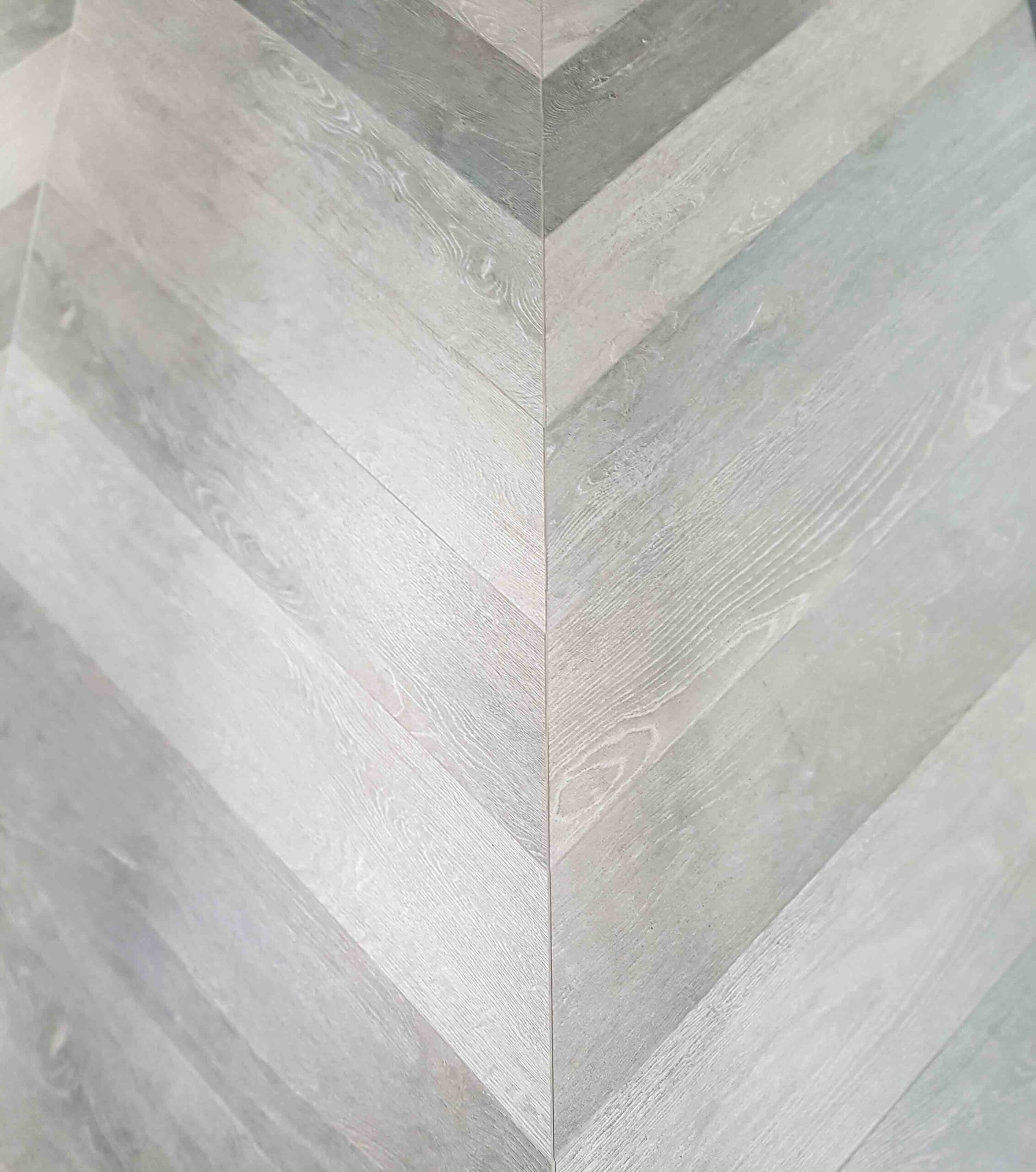 One other popular layout was the brick bond layout for walls and floors.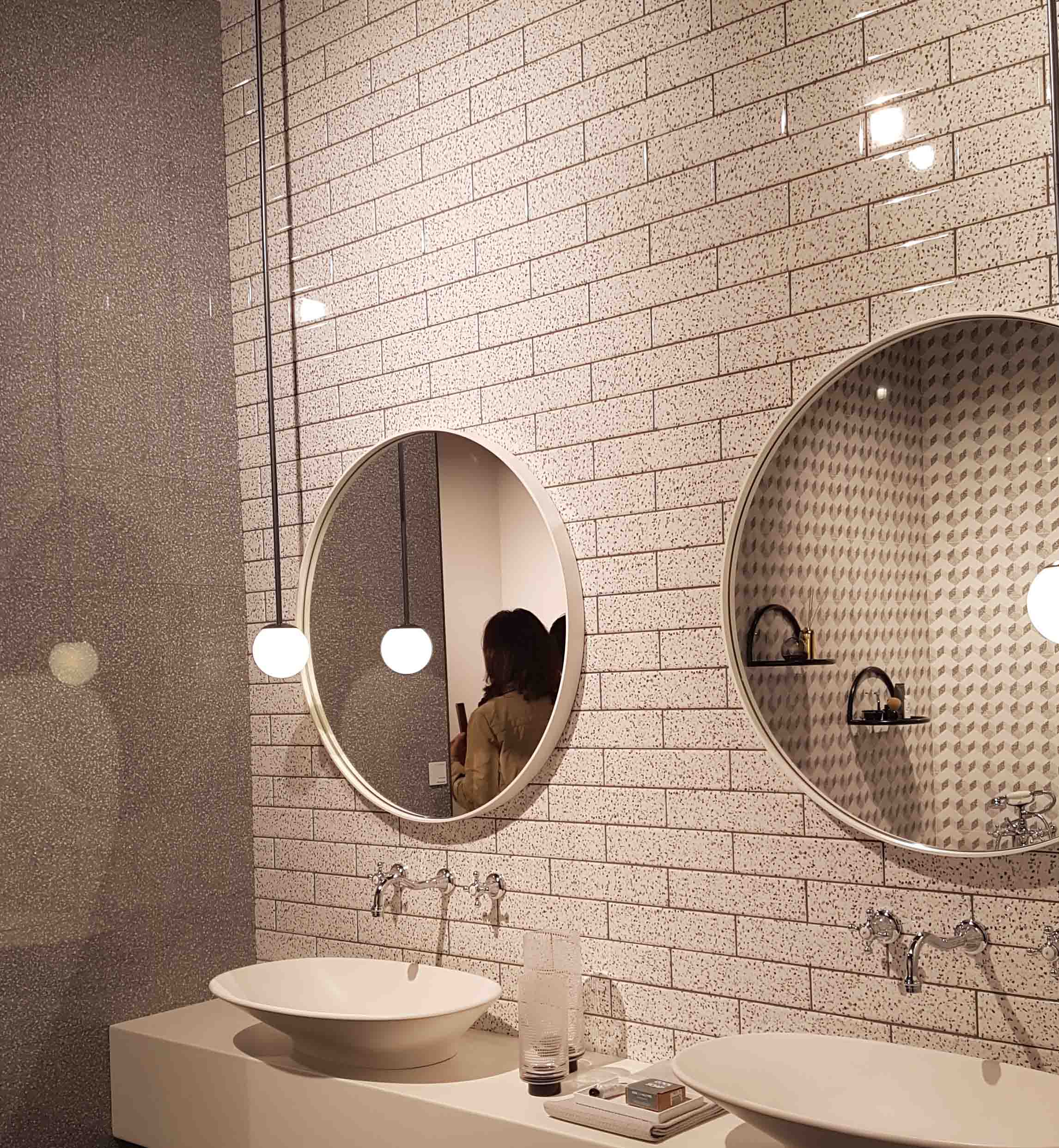 Some of these popular trends will be at a Cirillo Lighting & Ceramics store later this year and early next year. For a sneak peek come and visit us today.
Tell us what you think of these 2018 tile trends in the comments below.