As you may have read in our 2018 tile trend post, terrazzo tiles are one of the hottest tile trends in 2018 and we have all the details below about this popular product.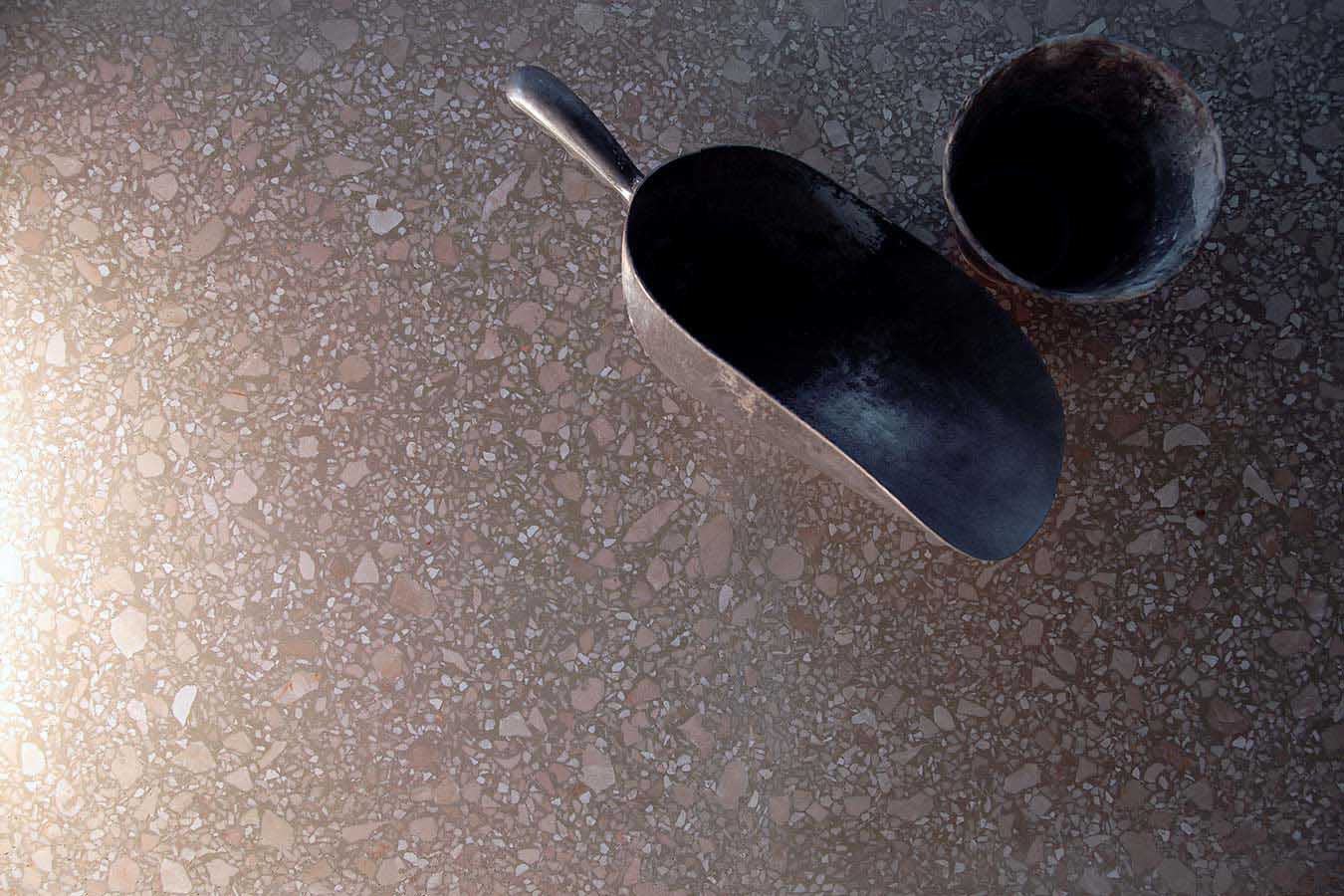 First discovered by the Italians,  Terrazzo has been around for hundreds of years and is an ancient technique that was used for flooring, walls, countertops and benchtops. Traditionally, terrazzo was typically made from a mixture of recycled glass, marble chips, granite and quartz that is then laid into a concrete bed and then polished to give its smooth and lustre appearance.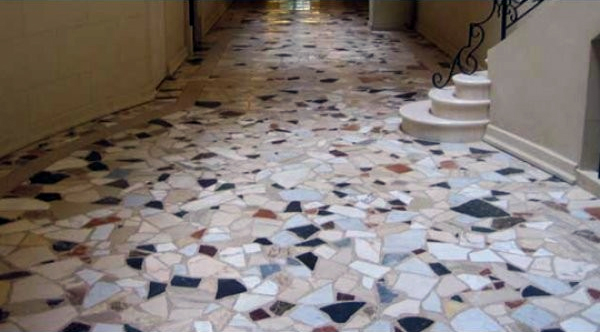 If you are looking for a one-of-a-kind surface option with textural qualities, then terrazzo is the material to use in your next project:
Italian Terrazzo is extremely durable and is more resistant than other materials, such as marble, making it ideal to use in high traffic areas, such as flooring.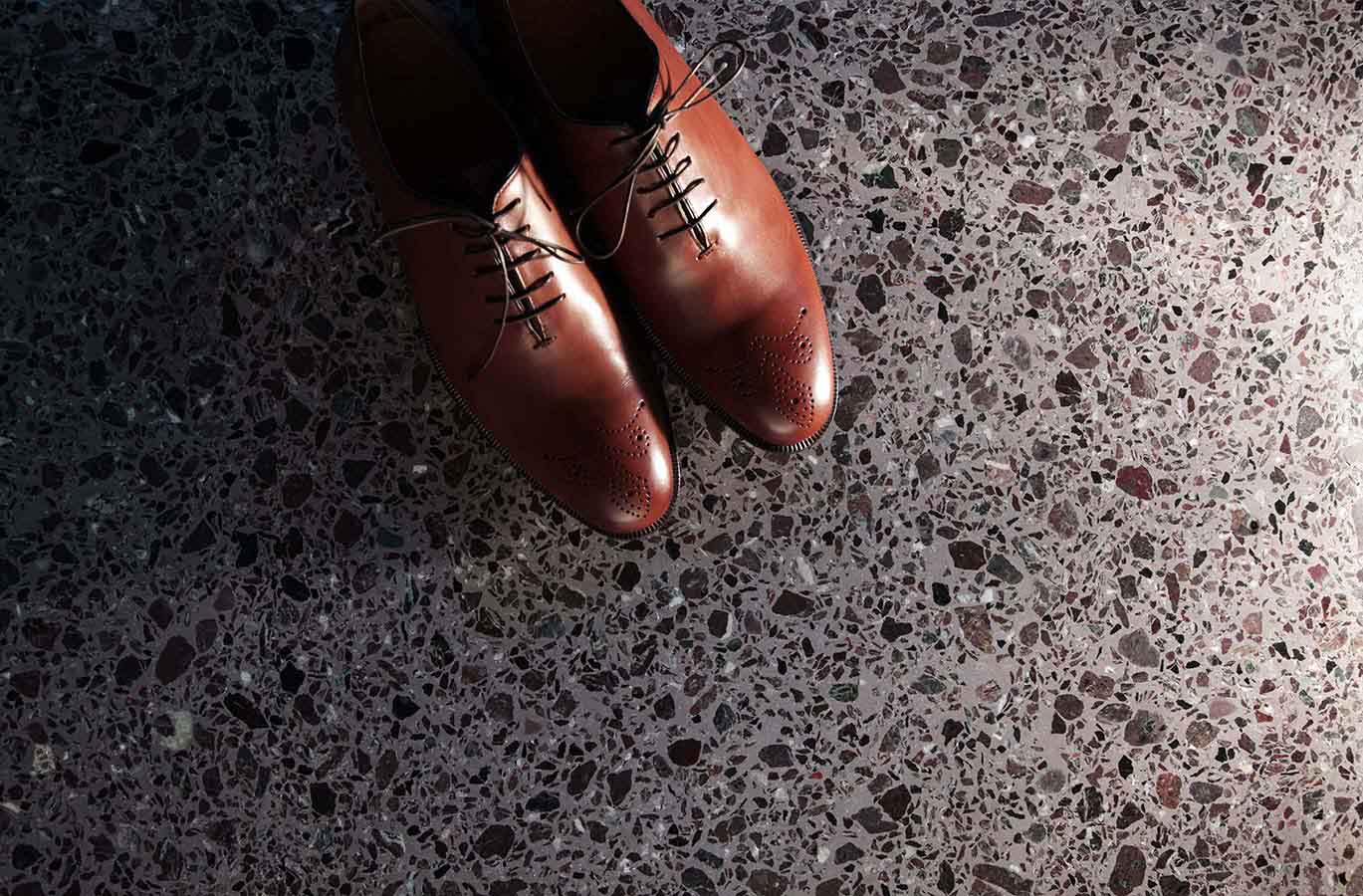 Terrazzo tiles are also water and heat resistant, allowing it to be used for more than just flooring, but in a variety of different design applications such as bathroom countertops, kitchen benchtops, vanities and even splashbacks.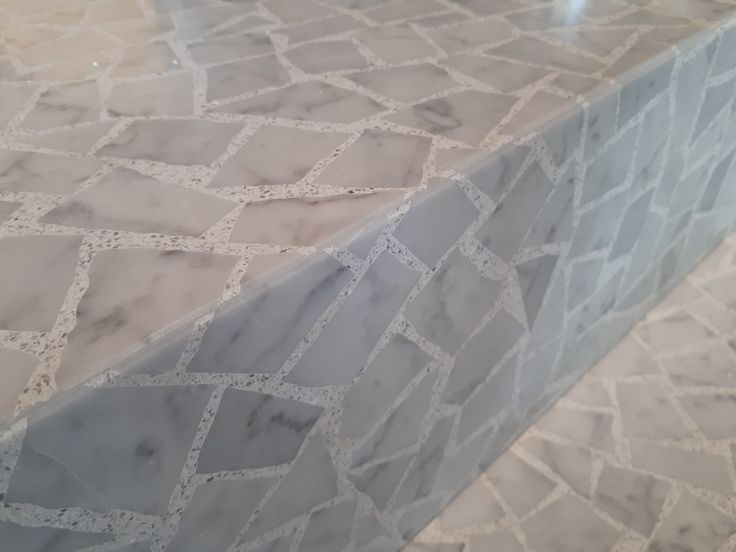 Each piece of terrazzo is unique and comes in a variety of different colour options and textural possibilities. Ranging from eye catching colours to natural tones, the range available allows you to create a space that is modern and monochromatic or one that is more artistic and distinctive.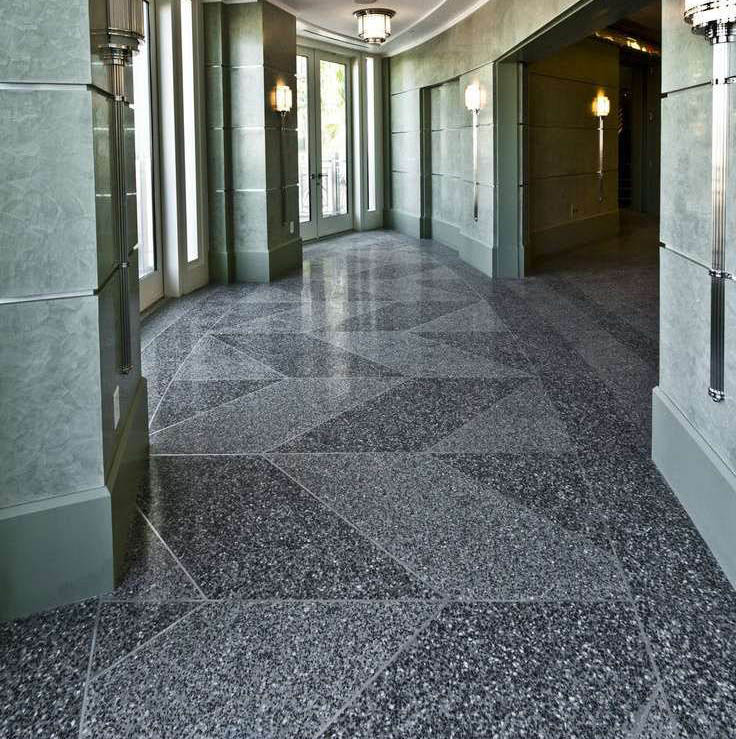 Cirillo Lighting and Ceramics can source a wide range of Italian terrazzo tiles in a variety of different colours. We also have the budget friendly porcelain terrazzo look tiles too if you want to achieve the same look without the price tag.
Tell us what you think of terrazzo tiles in the comments below or visit a store near you for further information.