Postmodern interiors have seen a resurgence in the world of design lately and we predict that this trend will continue into 2021, even in the world of tiles and tile design.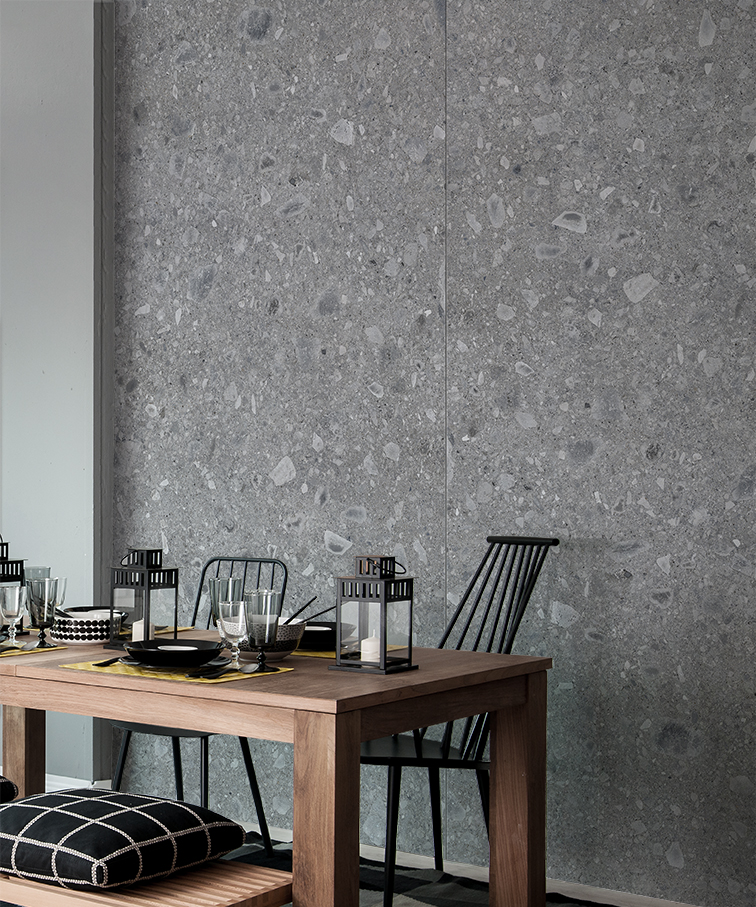 Next year's tile trends feature designs that display playful chips and fragments, both large and small, that are embedded in different sizes, shapes and colours.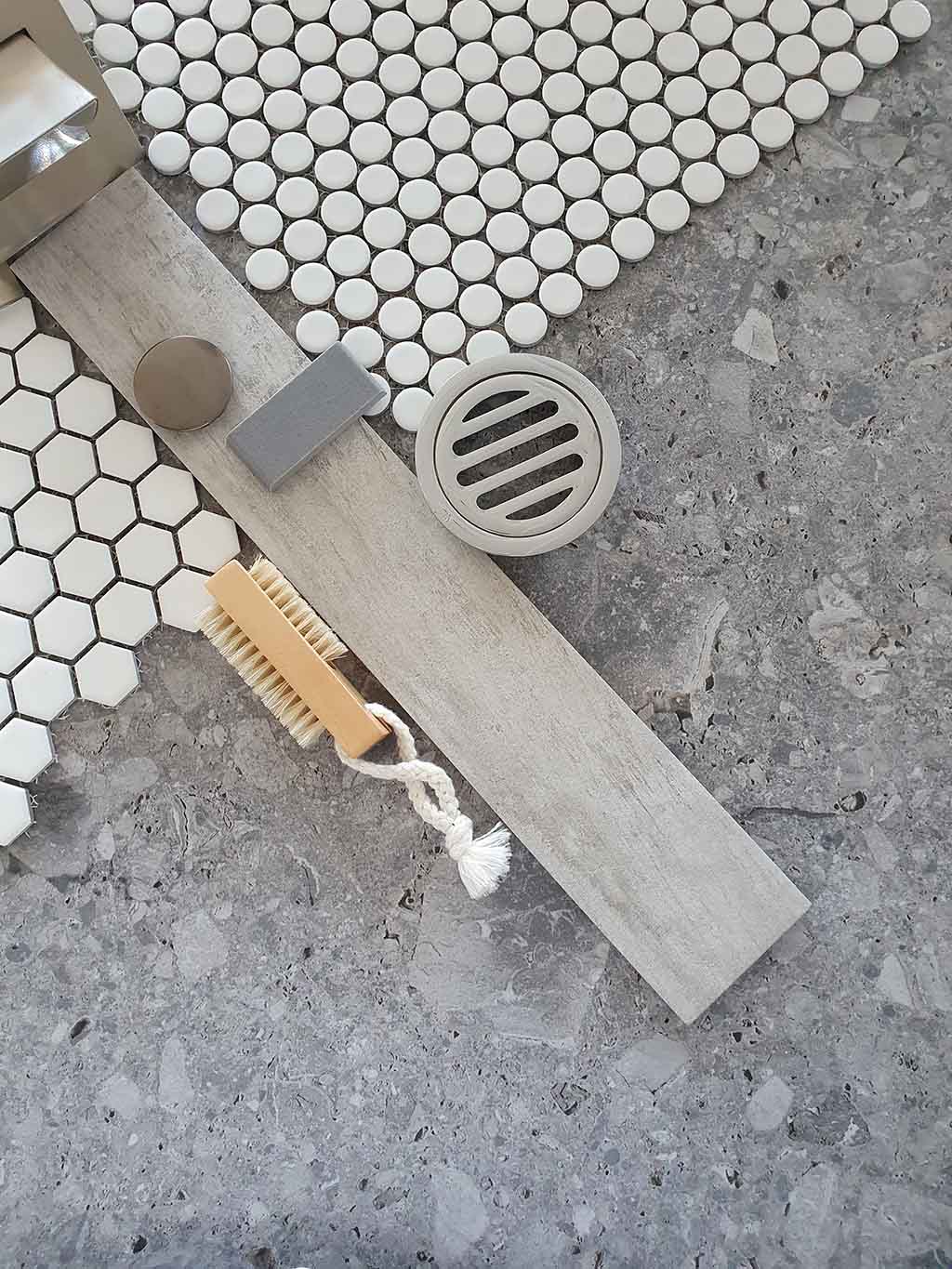 Our newest arrival hits the mark in trends, design and style. Taking inspiration from the original 'ceppo di gre' ornamental gray-blue pebble stone, originally found around Lake Iseo in the Lombardy region of Italy, and was used in architecture during the Spanish rule.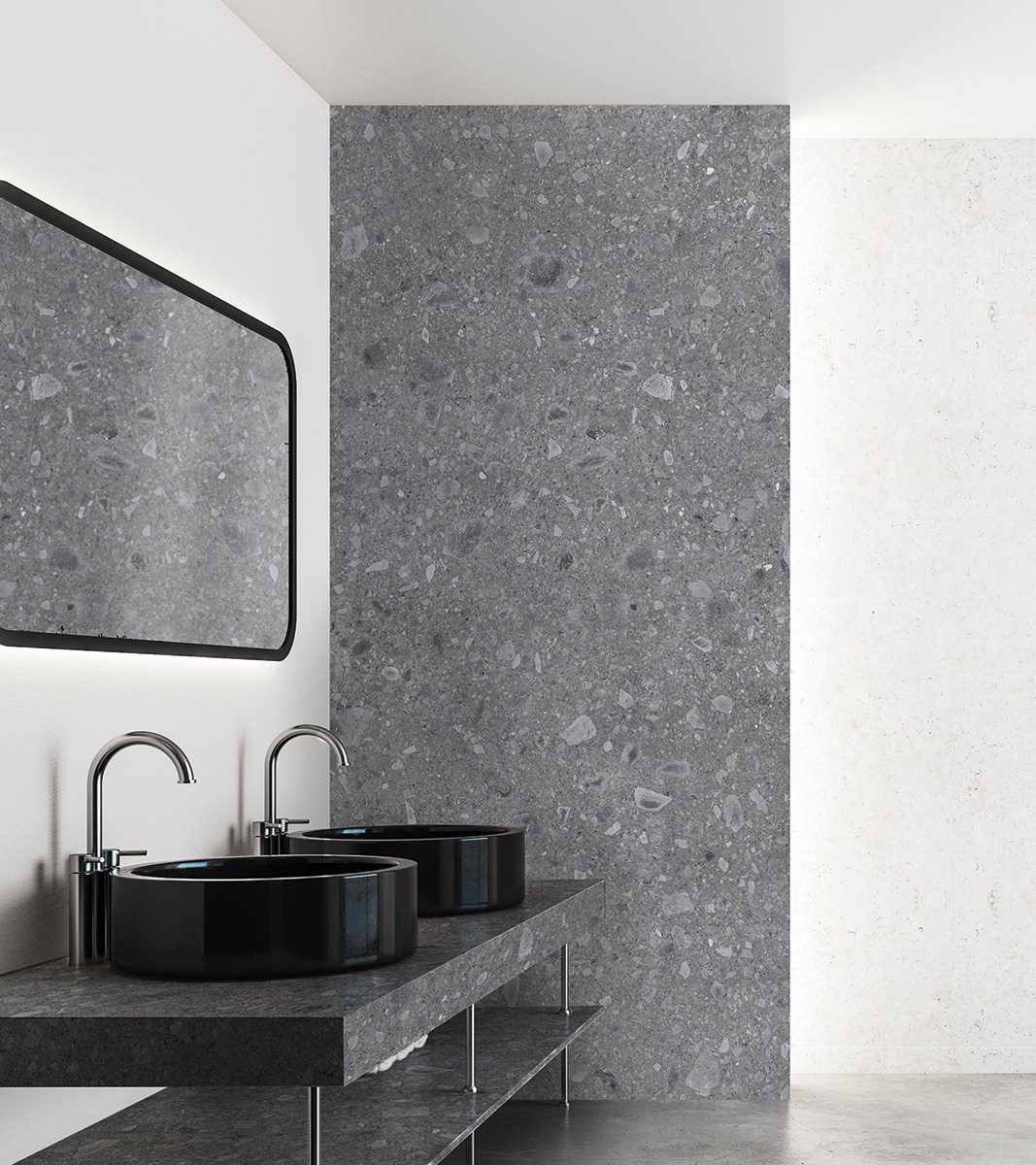 The word 'ceppo' means "rock with pebbles" and this is its main aesthetic feature. An extremely versatile tile, this collection offers endless design options and pairs interestingly well with wood.
This tile is sure to transform any space into a welcoming and relaxing environment and would look great in either the bathroom, kitchen or main living areas.
This tile collection is in stores now and can be beautifully paired with other styles in store to complete and transform your space. Visit your nearest store today to view the collection.