There are moments in life when the technological advancement of a product makes the leap to being innovative, state of the art and ultimately changes the way of living.
None more so than in the tile industry, where the leap from traditional sized tiles has moved to one of giant proportions that span up to 3 metres and are as thin as 6 millimetres.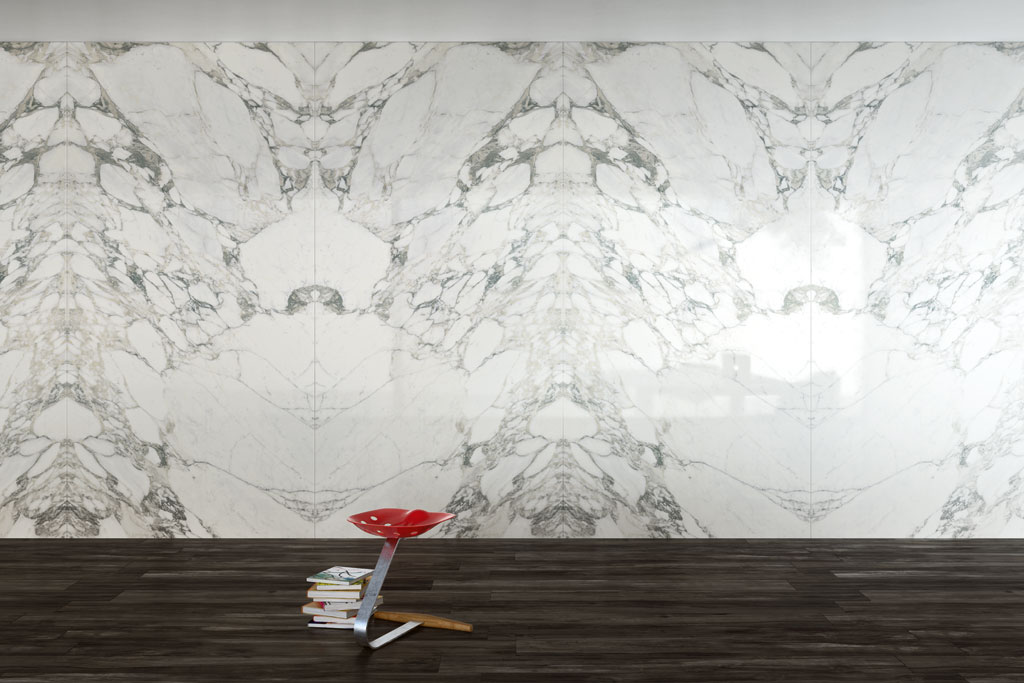 Thin tile full wall application. Image via supplier.
The new large format thin tile range, which is available exclusively in Canberra to Cirillo Lighting & Ceramics, offers unmatched flexibility and freedom in any design project.
It is also one of the hottest tile trends in 2016.
Despite its thinness the strength of this tile is equivalent to that of any other porcelain tile, this is thanks to the nature of the innovative manufacturing process.
The large format tile will provide lightness and strength in all design applications, even the ones you would never have imagined.
This includes counter tops, kitchen bench tops and door surfaces to complete bathroom tops and bathroom ware.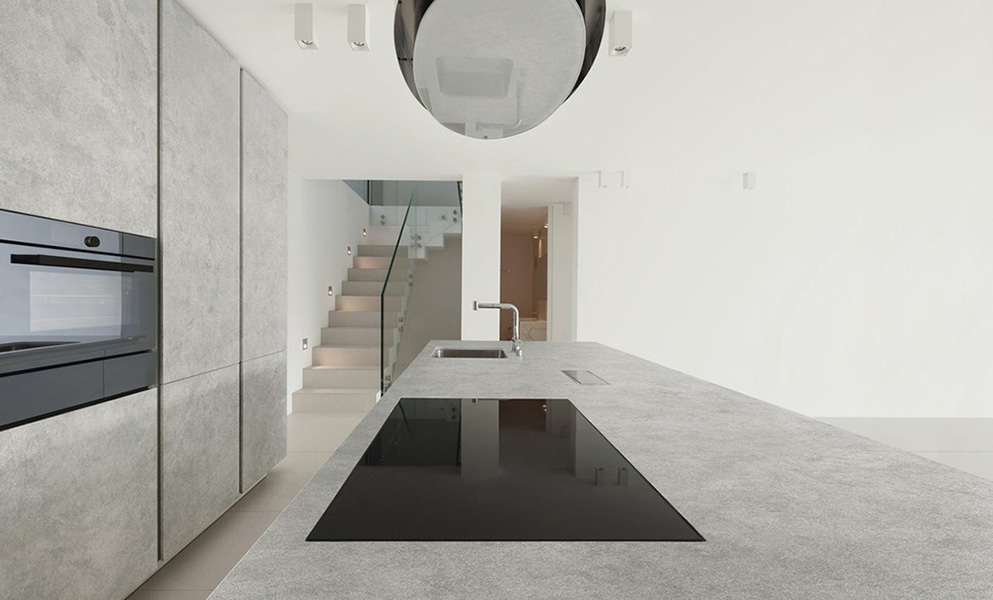 Kitchen application. Image via supplier.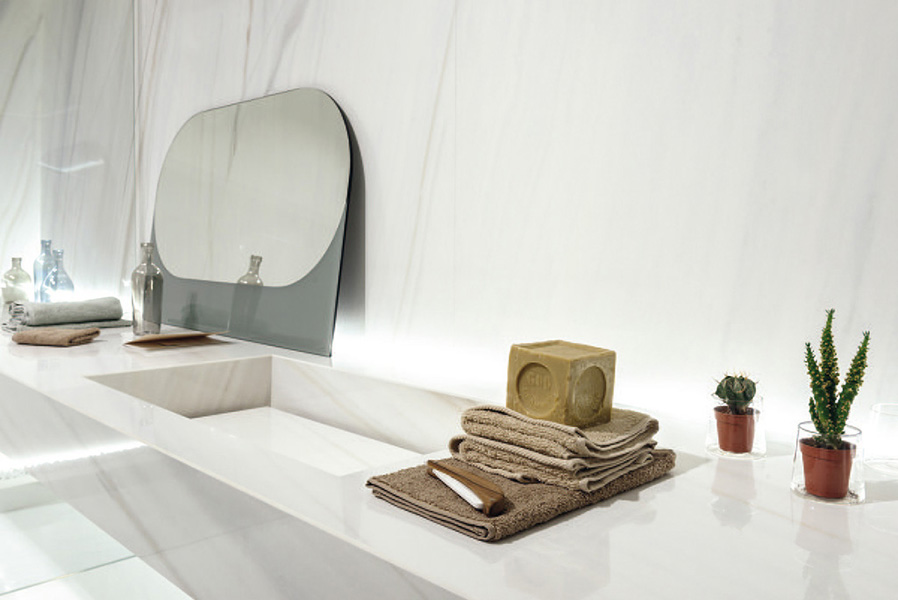 Bathroom application. Image via supplier.
This product can also be used as door surfaces and other interior decoration and design applications.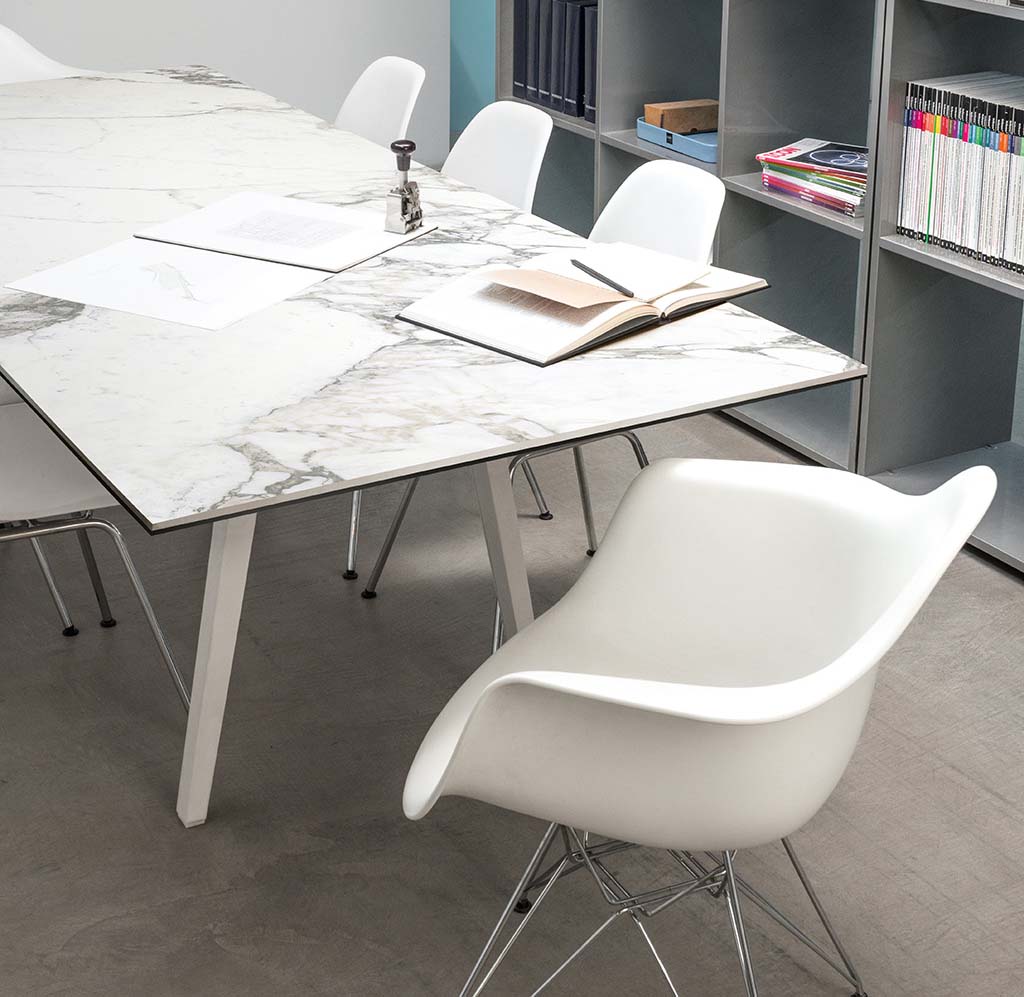 Thin tile used as a table top. Image via supplier.
The thin tile range comes in the four different finishes of shiny, matt soft, structured and burnished. Not to mention an unbeatable line up of colours such as that of traditional marble, onyx, metal, cement and stone.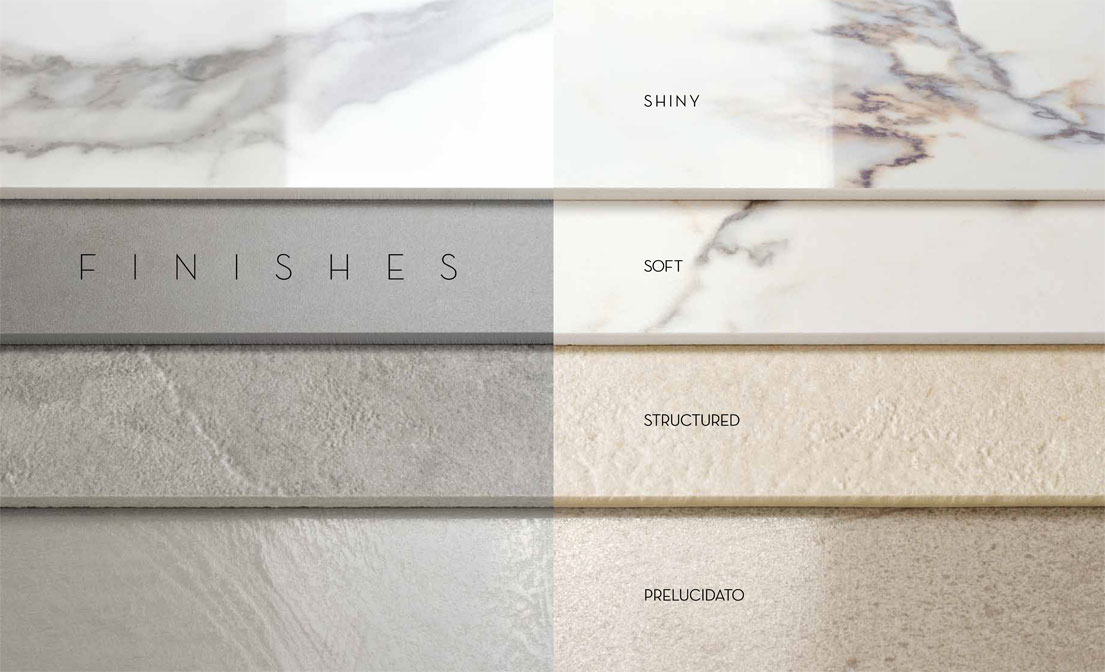 This product allows you to think outside the box and be unique in designing your space. Start exploring our thin tile range in store today!