This knock down rebuild by Cirillo Design Architecture Studio is a beautiful mix of open planning, quality finishes and attention to detail. Nestled in the inner south of Canberra, this home features imported Italian tiles, light fittings, tapware and door fittings all from Cirillo Lighting & Ceramics.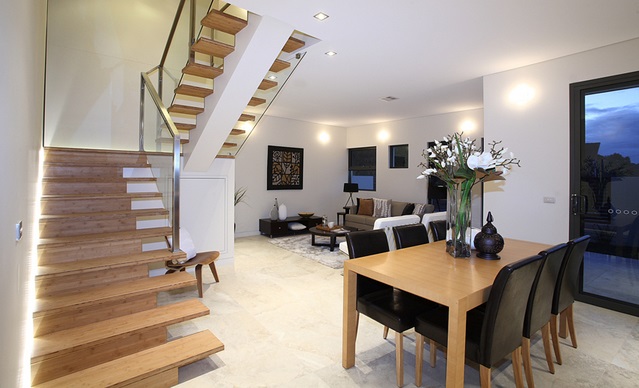 The front entry features natural bluestone tiles lined with lights and is set amongst natural timber, which gives this entrance that wow factor!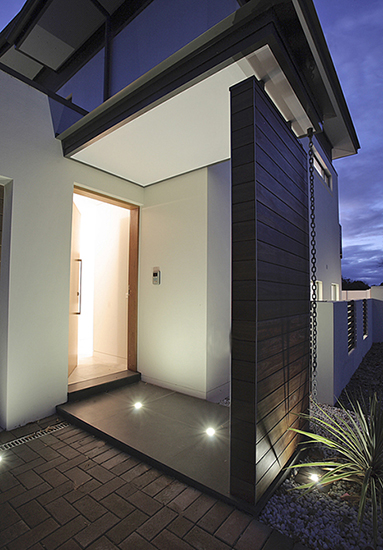 As you step inside, the large imported Italian porcelain tiles look like natural travertine and feature throughout the home from the living areas, to the bathroom and the outdoor entertaining area.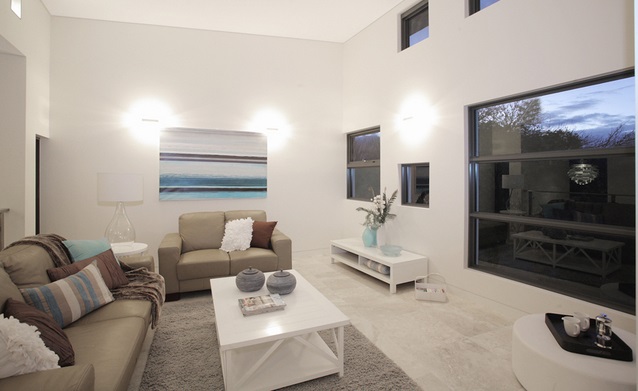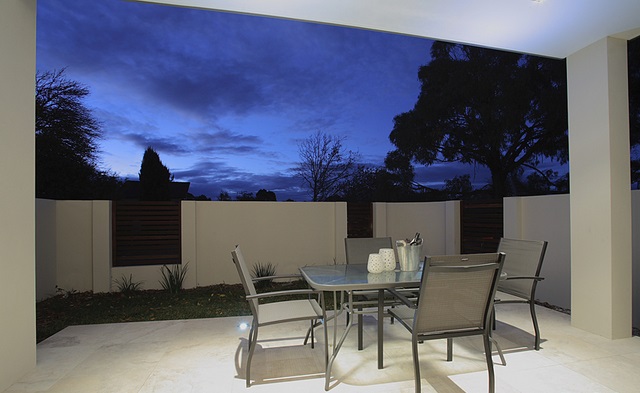 The bespoke kitchen features Italian tapware and accent areas are highlighted with LED strip lighting.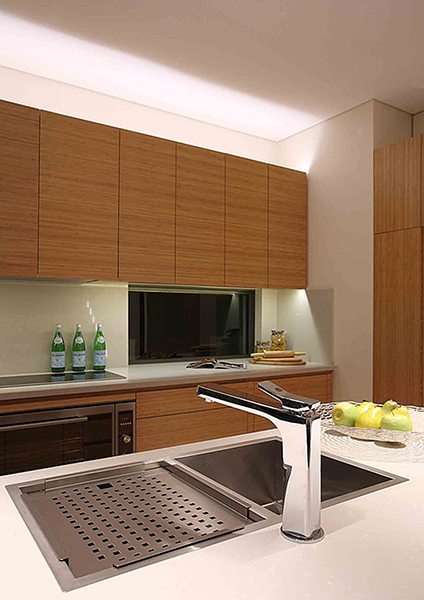 Furthermore the use of overhead task lighting provides plenty of light in the areas needed most, over the kitchen bench and sink.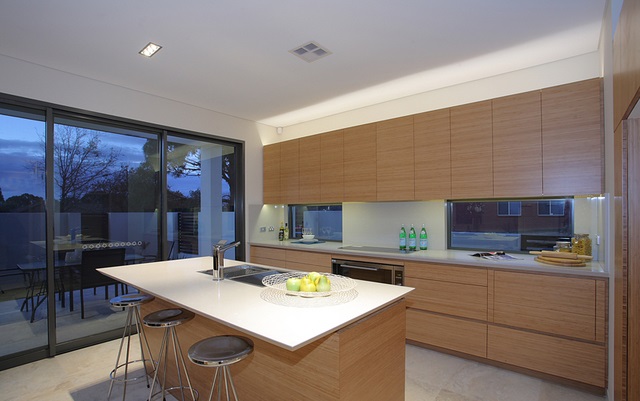 The elegant bathroom features the natural travertine look tile with contrasting Italian wall tiles, which allow the custom made vanity with Italian basin from Cirillo Lighting & Ceramics to stand out.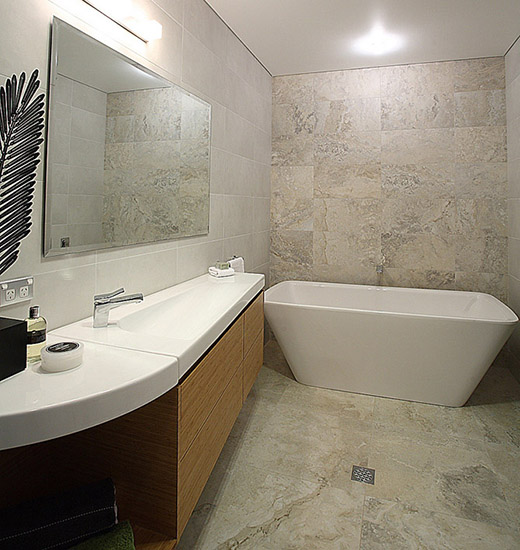 The same tapware and bathroom fittings such as towel rails and robe hooks are matched throughout the home allowing cohesiveness in design.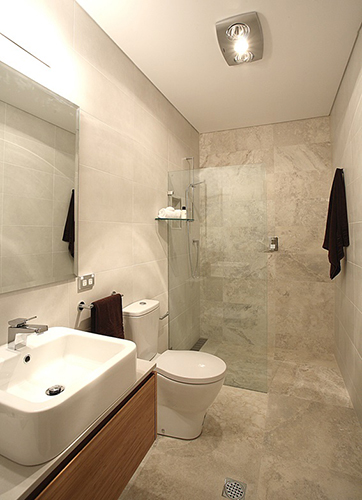 The architect's design aesthetic focuses highly on attention to detail. The use of lighting in this home is in harmony with this aesthetic, where wall lights have been used in conjunction with ceiling lighting and LED strip lighting accentuating the design elements.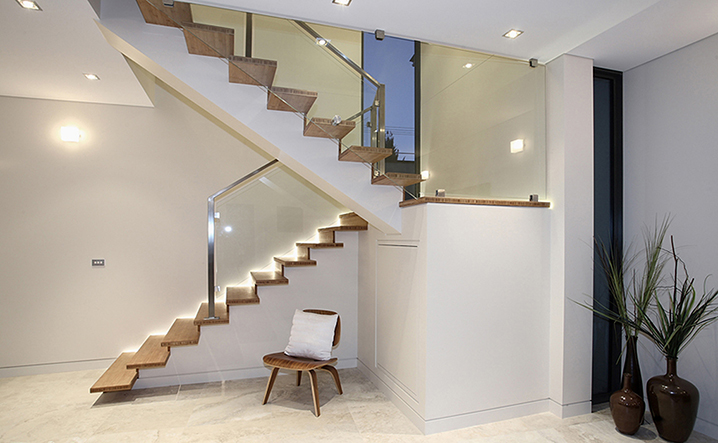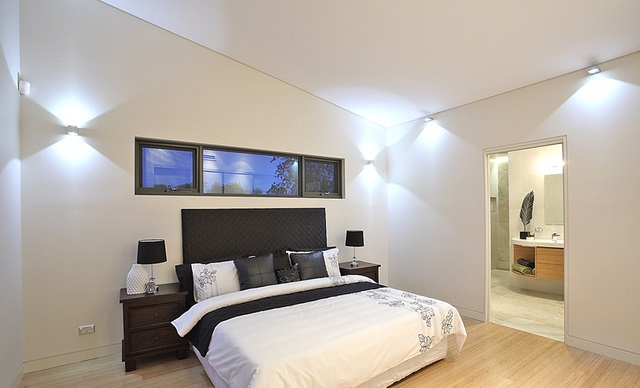 Let us know what you think in the comments below, or find out how you can have all the Italian luxuries in your home at Cirillo Lighting & Ceramics.