Whether it is a simple powder room or the main bathroom, functionality should be the key to a successful bathroom renovation.
Read on to see five top tips to consider before you start demolishing your current bathroom.
1. Bathroom layout
The right layout is at the heart of creating a functional bathroom. Consider ambience, the flow of the room and practicality when deciding on your bathroom layout.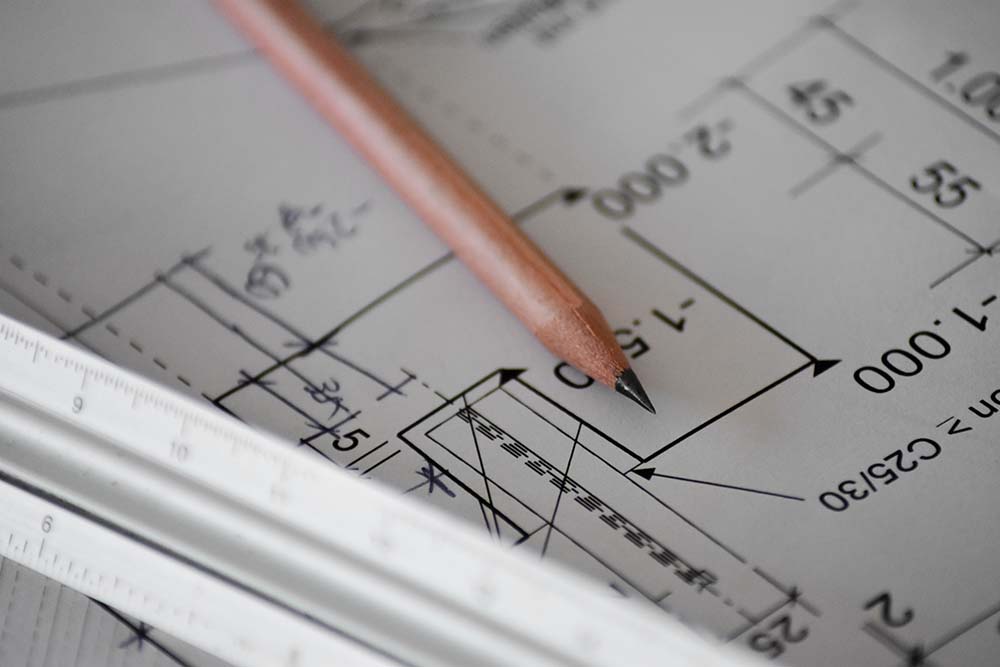 Speak to a builder, interior designer or renovation company, who can guide you on what the most cost effective and practical solution will be for you.
This is an important step, as you may be constrained by the location of your existing plumbing connections and any major moves could also signal major costs to your budget.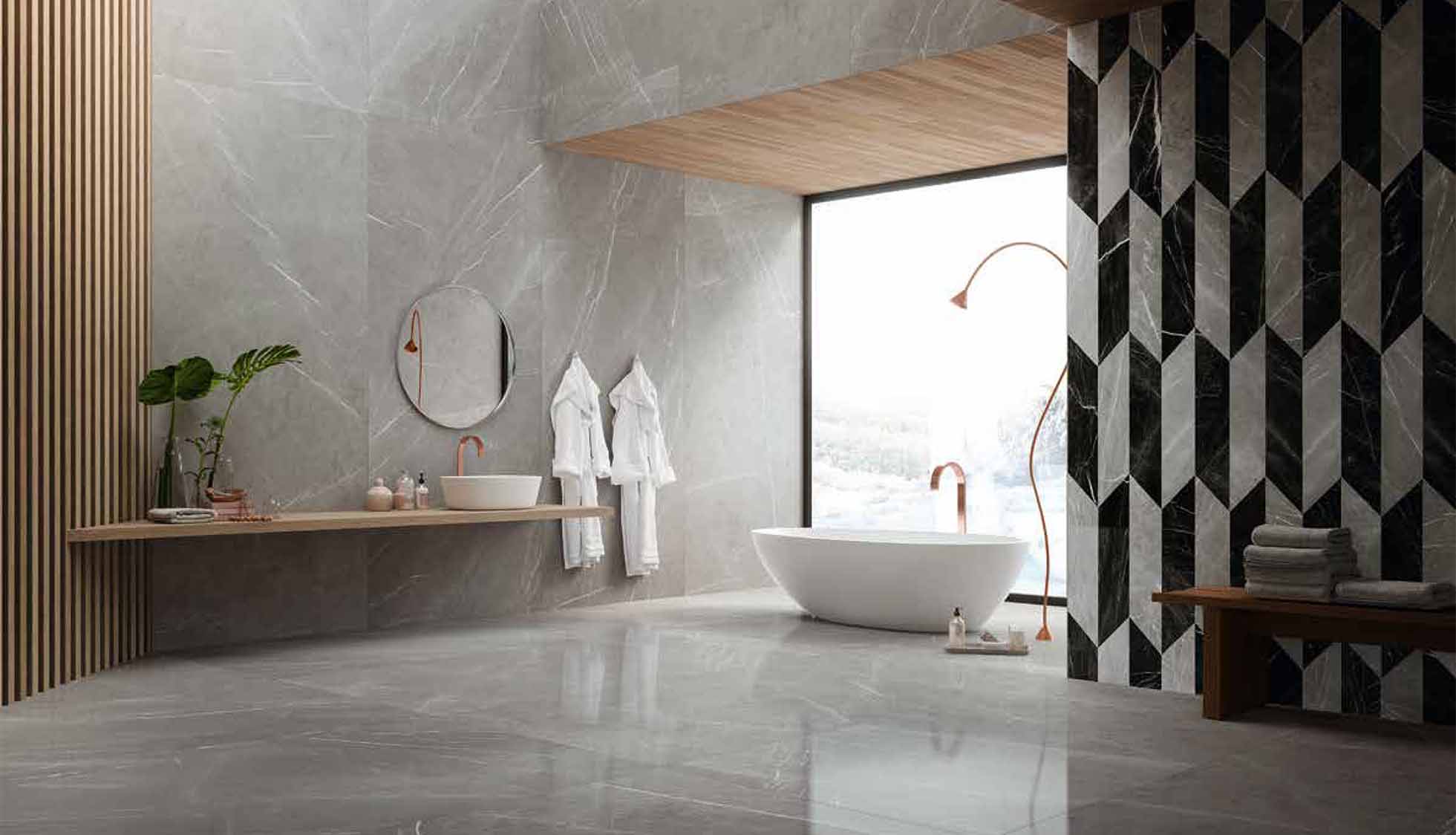 2. Budget
Make a budget and stick to it. Bathroom renovations can have some unforeseen costs and have the reputation of budget blowouts.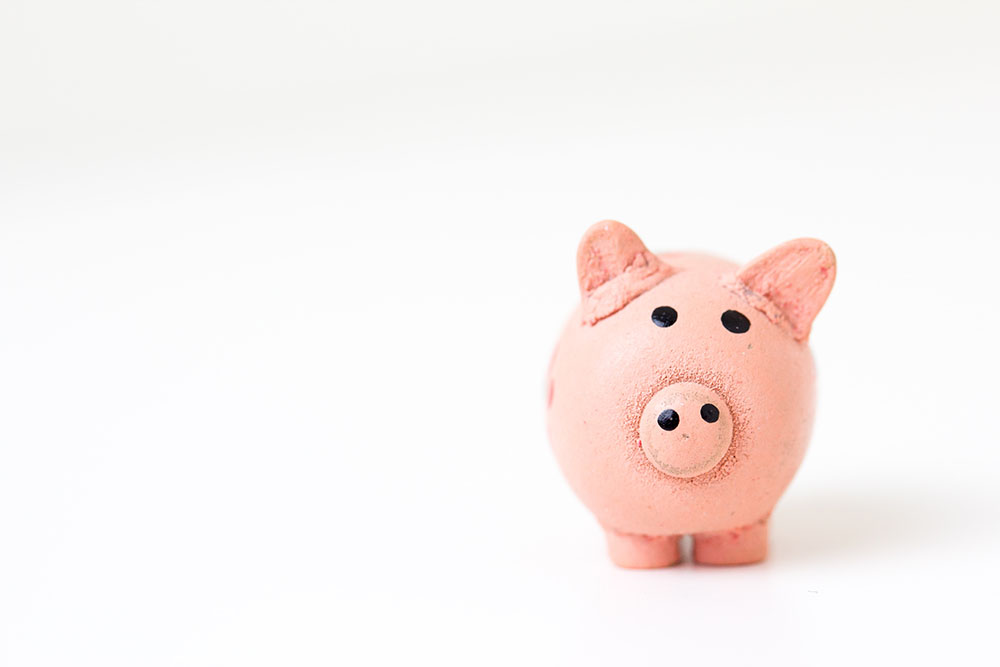 It is important to sit down and consider the material and labour costs of the project before starting. This will help you determine what you can and can't afford.
During this stage you also need to consider budgeting for the practical items such as the all important storage space and prioritise this over the luxurious marble basin that you have had your eye on.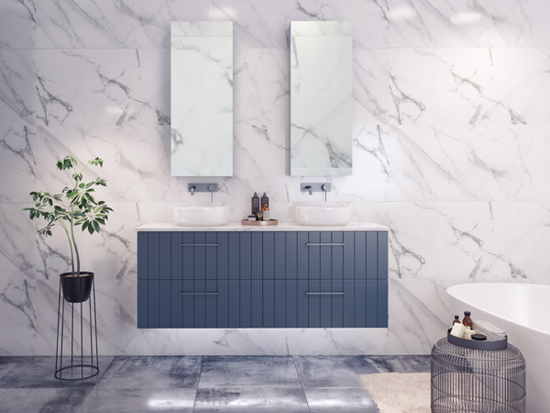 Once you have an idea of all of the costs involved in your bathroom renovation, then it is time to start work.
3. Lighting
The bathroom is one of those spaces where you need plenty of light and at the same time provide a comfortable relaxing space to unwind in. To achieve this, have a lighting plan as part of your bathroom layout and think about how to make use of the current natural light before adding in practical and ambient lighting.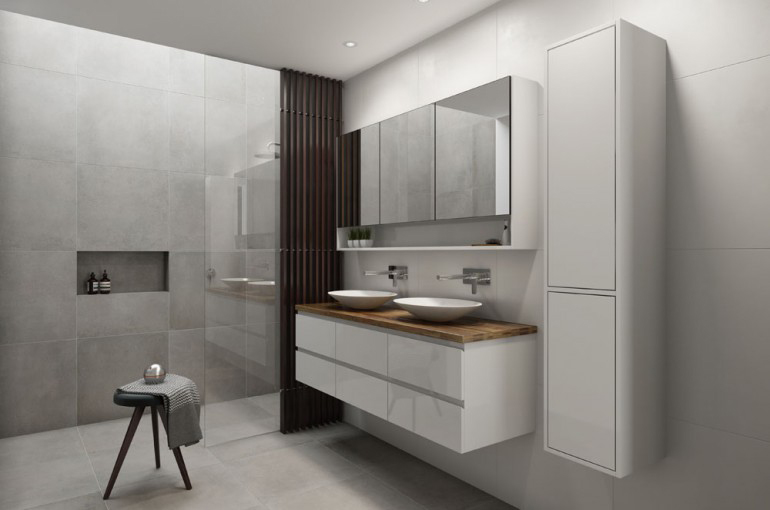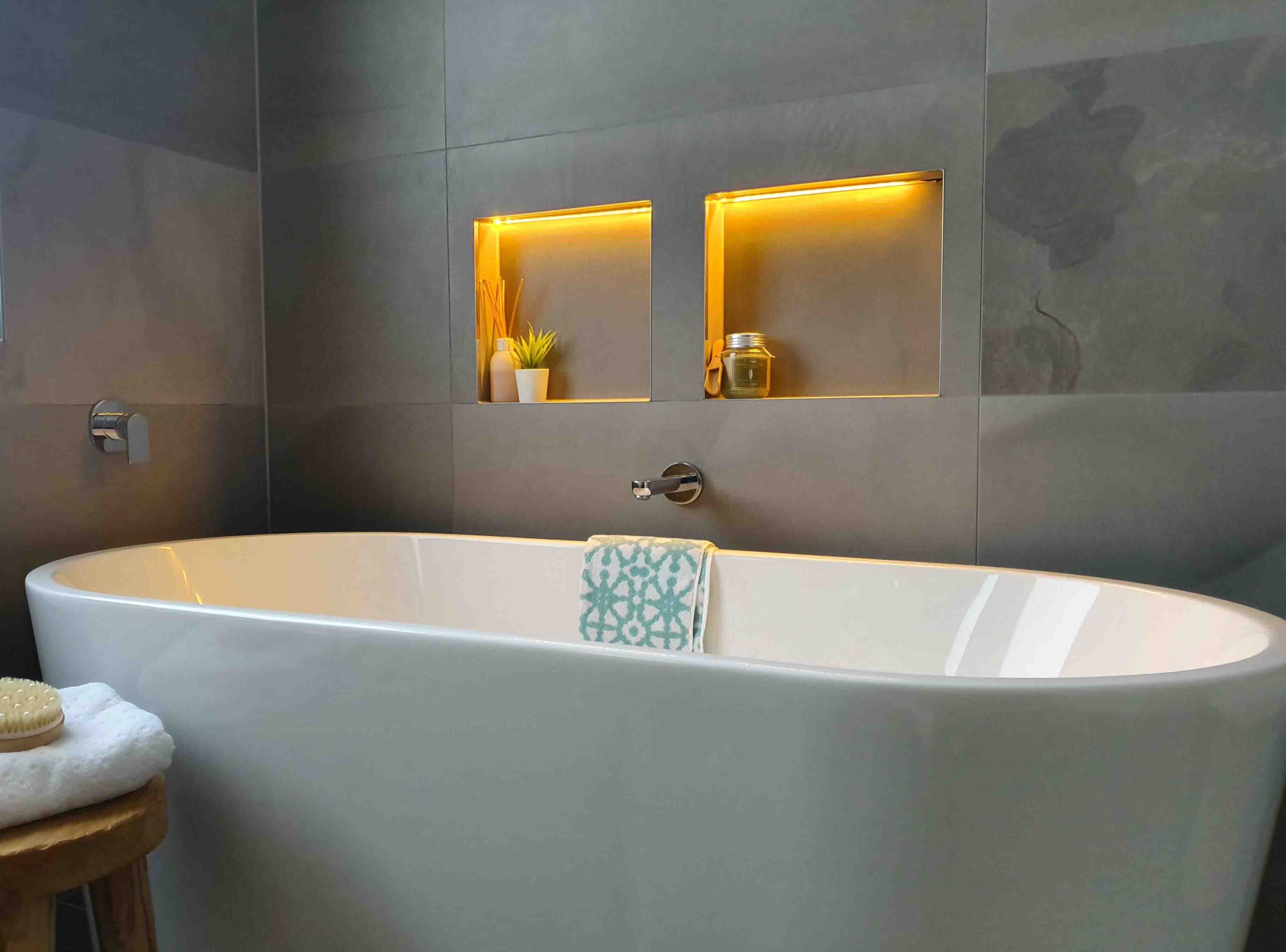 Light fixtures will also need to be moisture resistant and capable of withstanding up to the life of your bathroom.
4. Tiles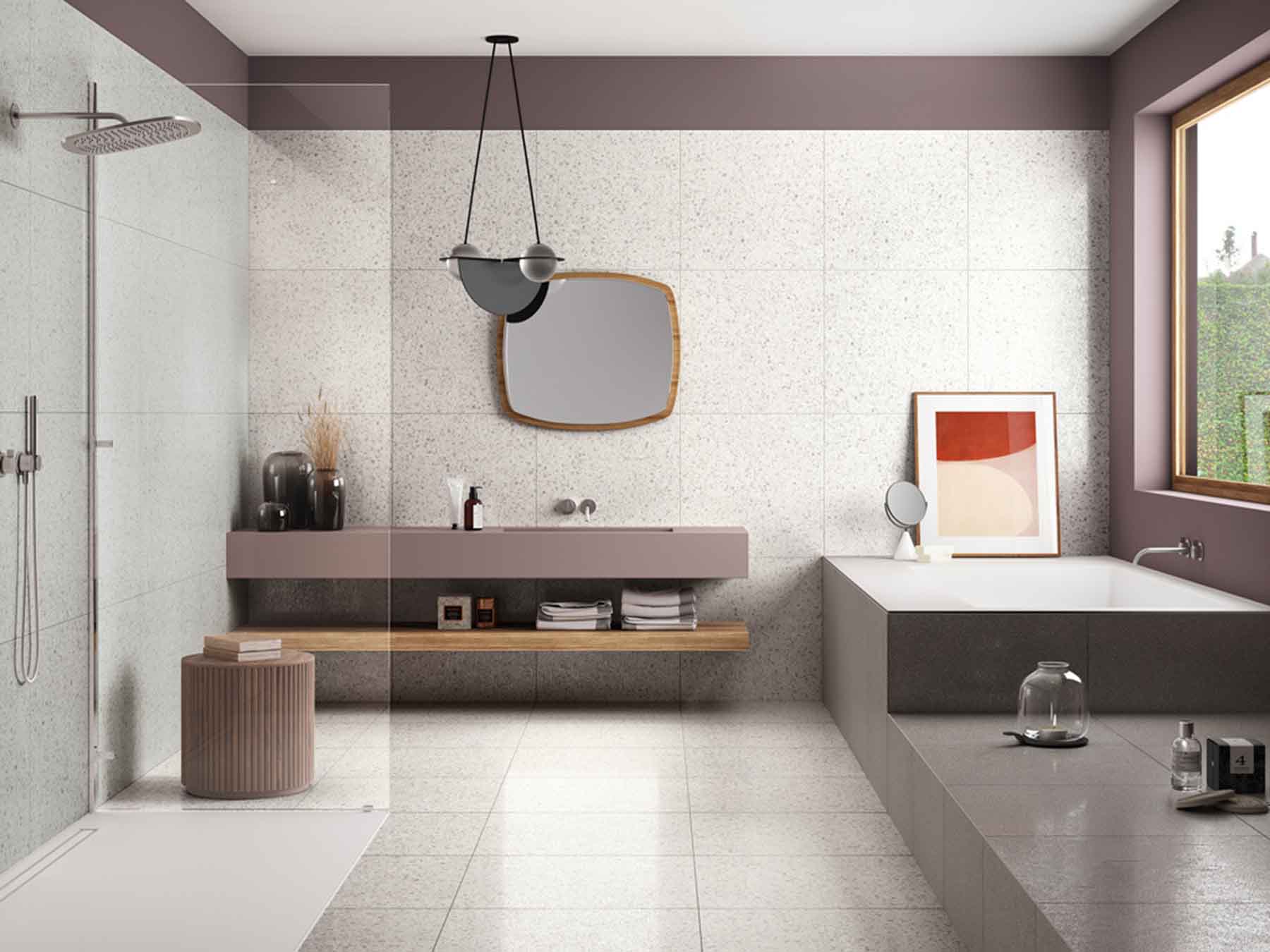 When choosing tiles for your bathroom consider:
The ambience you want to create. Do you want a modern and luxurious space or a tropical oasis?
 What colour scheme will suit and do you want patterned tiles?
 What size tiles will you use, such as small wall tiles and larger format on the floor? and
 How will you lay your tiles?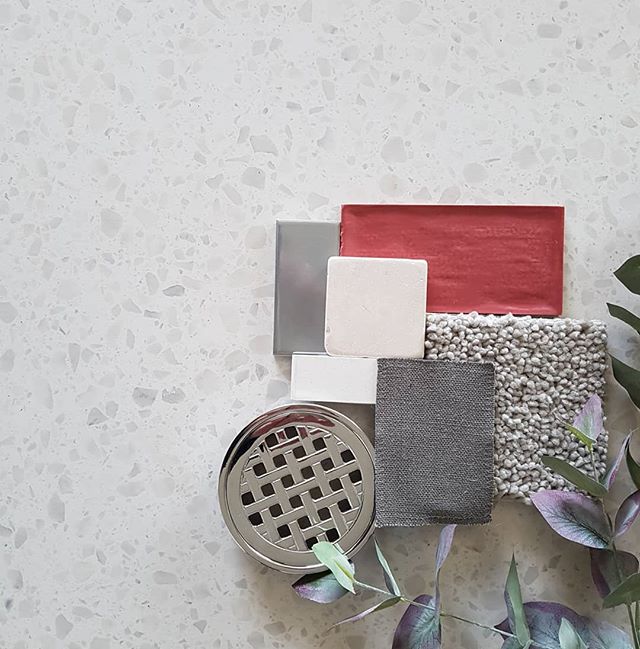 Also, research the best type of tile to use in the bathroom, whether it be natural stone or porcelain and consider the benefits and costs of each type. Alternatively your tile store should give you all of this information and can help you decide which is the best tiles to use before purchasing.
5. Fixtures and fittings
From taps to baths and showers, the right fixtures and fittings are the practical inclusions that complement the design of the rest of the bathroom.
There are an extensive array of options available and there is no limit to the styles available and the look you are desiring is now much easier to achieve.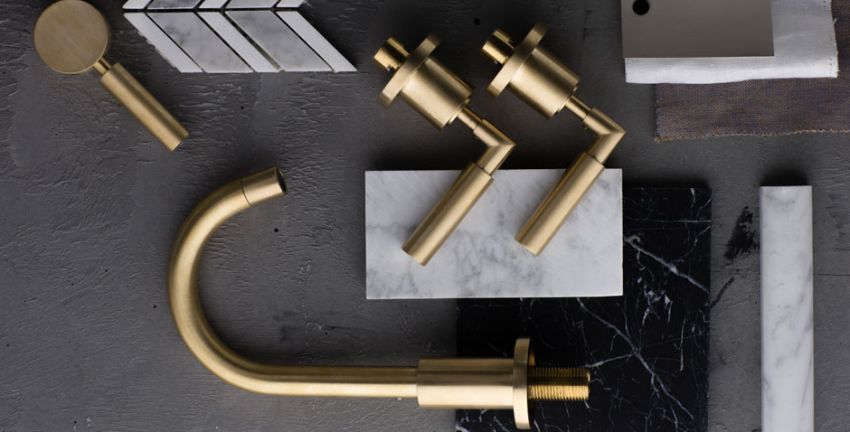 The basin and vanity, shower, bathtub and toilet should all serve a practical purpose but should also integrate seamlessly into their surrounds. They should compliment one another to create a cohesive look and design for your bathroom.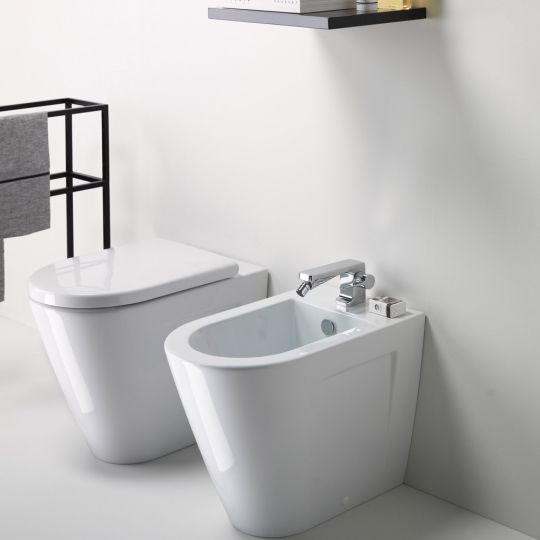 These are just only 5 of our tips we recommend to consider when renovating your bathroom, for further tips and if you would like Cirillo to take all of the hassle out of your bathroom renovation, visit your local store.