Thinking of updating your bathroom? One of the last thoughts when renovating your bathroom tends to be the lighting. If you are just adding some new vanity lights or renovating the entire space, our bathroom lighting ideas will inspire you to start today.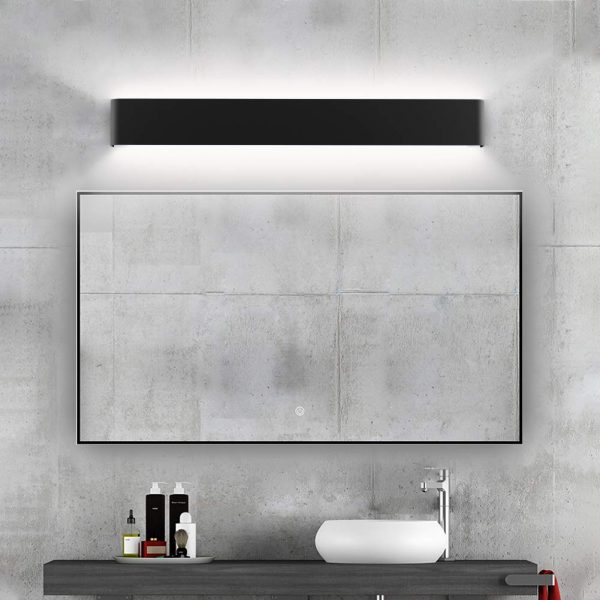 The bathroom is one of those spaces that you tend to start and finish the day in, and lighting plays an important role in how you feel and carry out your tasks in the space. We have put together some bathroom lighting ideas to give your bathroom a luminous new glow.
Bathroom Vanity Lighting Ideas
Placing a wall bracket light on either side of the vanity mirror is a popular trend in lighting of late, venture out and be different and place the wall lighting to one side of a vanity mirror to create a visual contrast.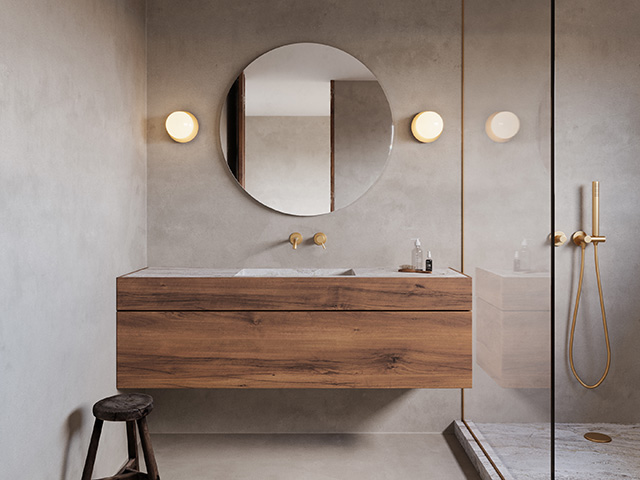 After that 5-star luxurious vibe, then opt for wall brackets with a brass or gold finish to amplify the luxe levels of any vanity area.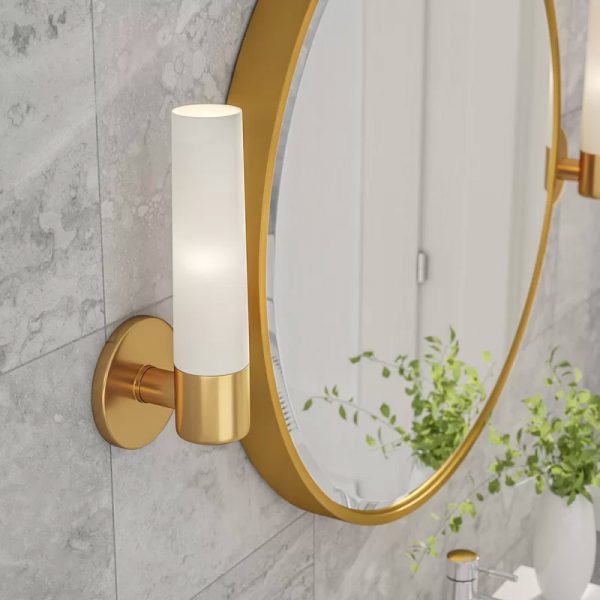 If you want your lighting to be understated and either the tiles or the mirror to be the centre of attention, then a subtle vanity light is the perfect option as it does not compete for attention and still performs the job of highlighting the details.
One of the latest trends in bathroom lighting is an integrated mirror light. The LED light borders the mirror itself without taking up extra wall space, giving the vanity area a clean, minimalist look. These mirror lights are perfect for applying makeup!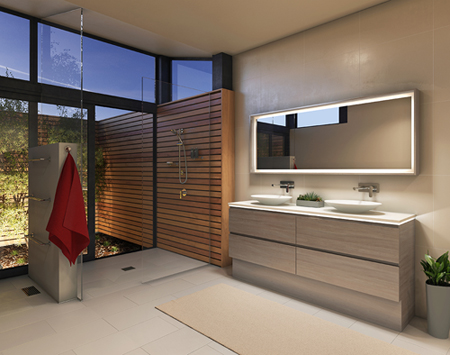 These mirrors are perfect if you are worried about the level of lighting in your bathroom as it gives you more functional lighting to perform tasks as well as giving your bathroom the luxe-feel it deserves.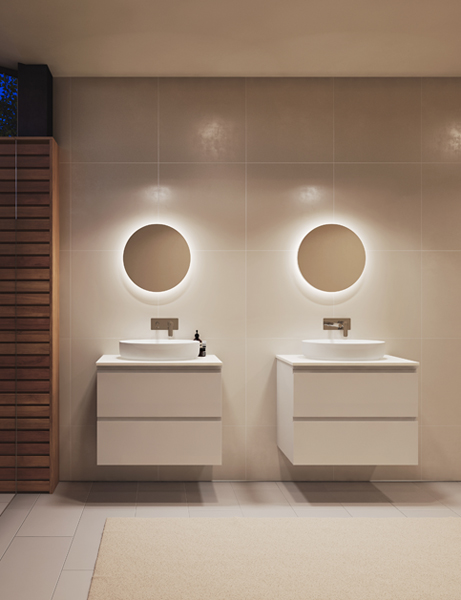 Bathroom Pendant Lighting Ideas
Bathrooms are not the first room that comes to mind as somewhere that you would put a pendant light in and if you are thinking of including one, think about its function along with the design.
For example, if you like the look of pendant lights next to the mirror, think about how much light the pendant will give and if it will be enough to see to perform tasks.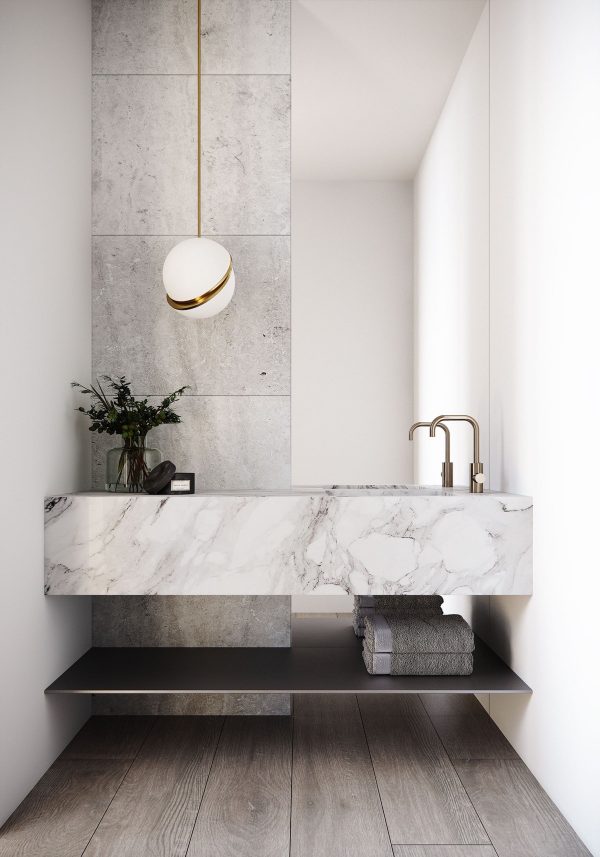 An alternative is to place pendant lights near the bath as who does not like soaking in a warm bath at the end of a long day? Create a relaxing spa vibe in your bathroom with bathroom pendant lights that radiate soft glows is a great way to showcase that new pendant.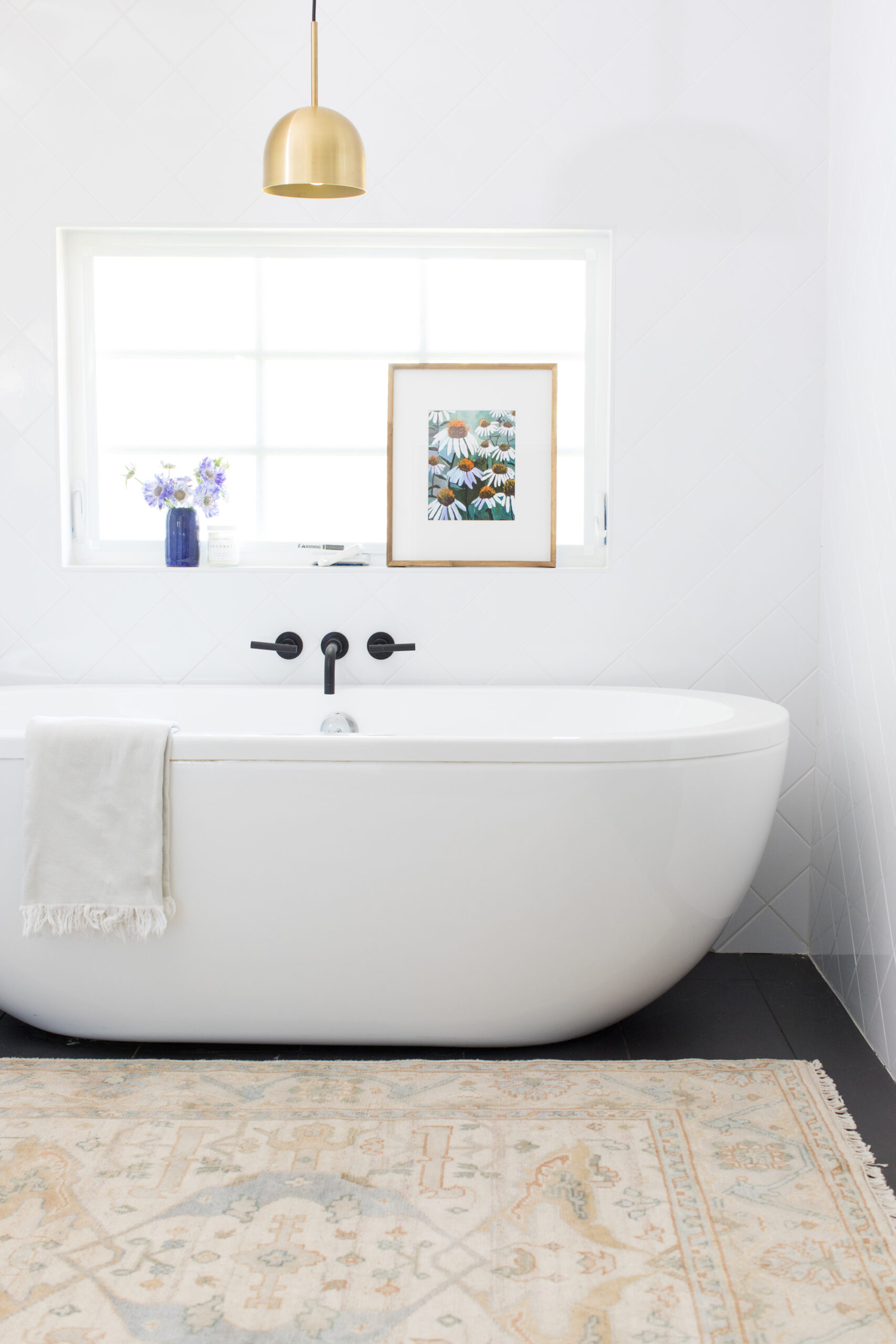 Just remember that any lighting that is used in the bathroom should not be too close to water sources and follow all electrical regulations.
We would love to hear what your favourite Idea was, so comment and share! And if you have any more brilliant bathroom lighting ideas, share them with us too.