The latest trend of terrazzo has now arrived in a porcelain tile version at Cirillo. The terrazzo look porcelain tile collection has arrived in two of the most popular colours grey and white, a cold and warm palate to suit different projects.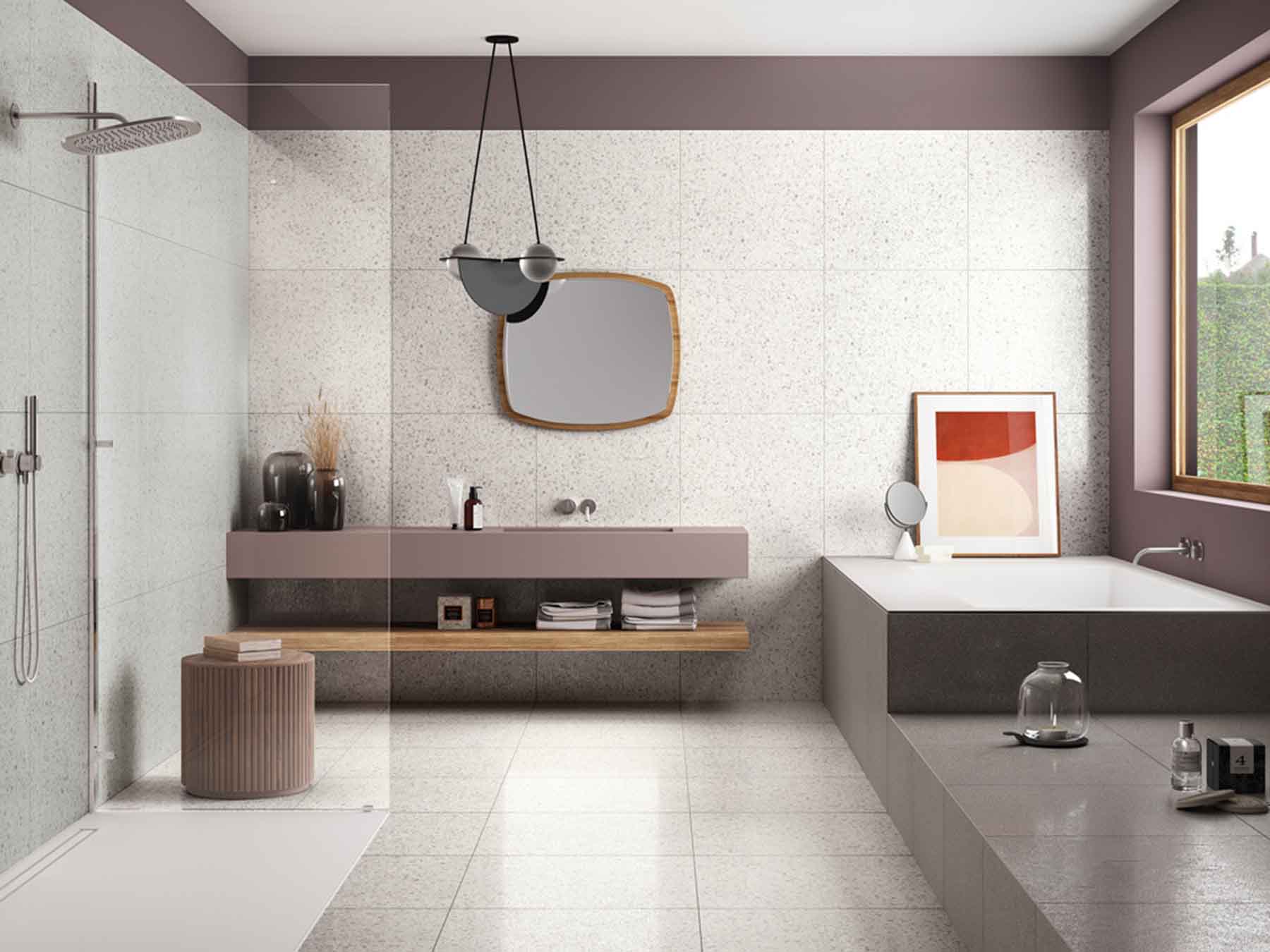 This tile collection brings back the sophistication and charm of traditional Venetian Terrazzo with a contemporary twist. The traditional Venetian Terrazzo, which is a material resulting from the amalgamation of chips of marble, stone, cement components and natural oxides has been widely used during the Italian Renaissance in elegant liberty-style buildings as well as in prestigious residences across the globe.
This terrazzo look tile includes irregular chips of pebbles and marble to make up an even pattern that is packed with details and oozes timeless elements.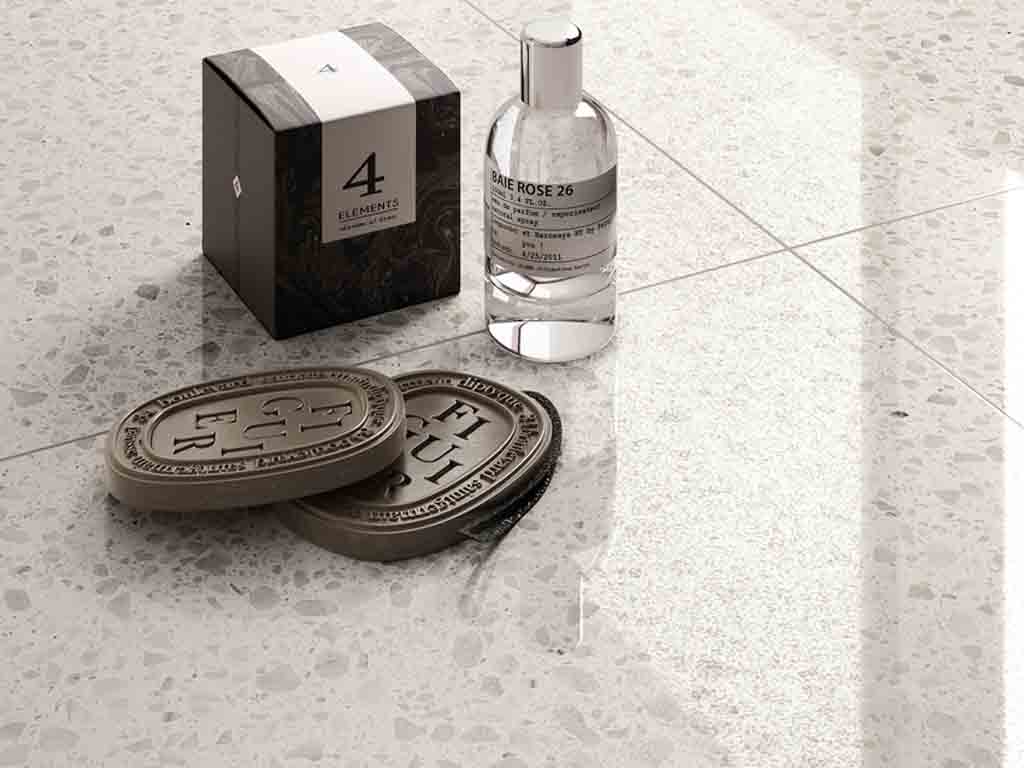 Terrazzo look tiles are the perfect choice if you want to take your project to the next level. You can use it in a bathroom, or a small feature in the kitchen or laundry, or you can transform your main floor in living areas or hallways into expansive elegant spaces.
The great thing about terrazzo is that it transcends styles as it suits contemporary and edgy spaces as well as exudes warmth and elegance for more traditional spaces.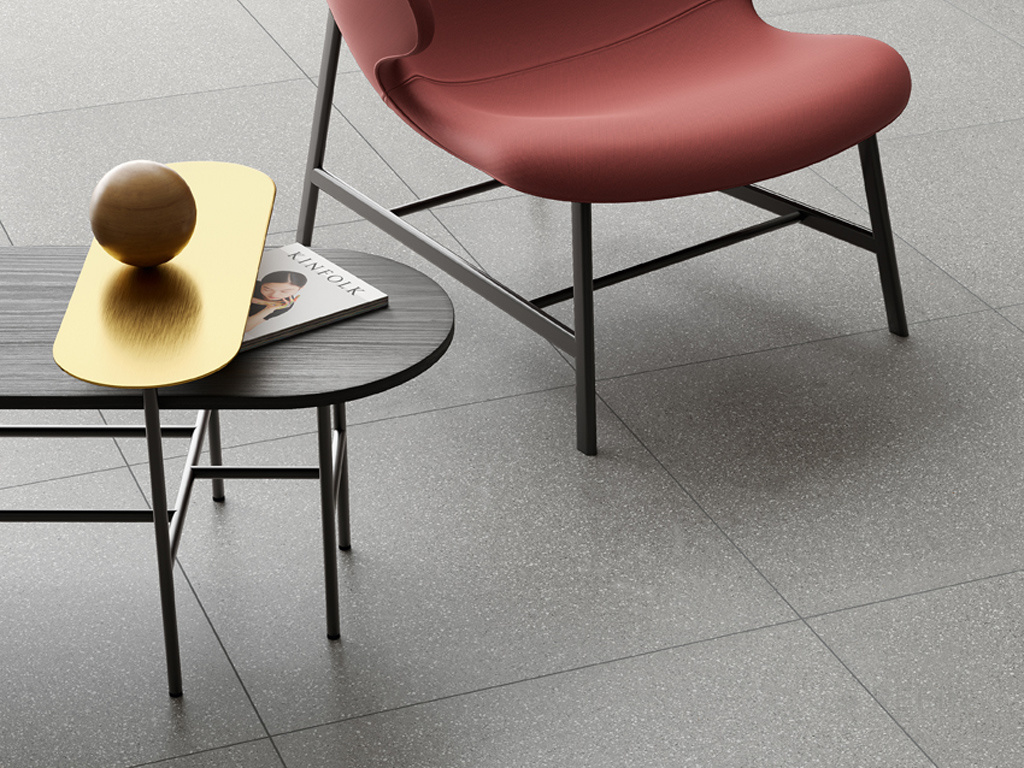 You can also pair it with a range of different decors and colours. We love the on trend blush pink décor trend that matches perfectly with the dark version of the terrazzo tile, but this tile could easily suit a blue colour palette , in particular your ink blues.
This popular tile choice has been popping up in many a project and you just need to follow interior designers and architects on Instagram to see its popularity in interior spaces.
These tiles are on display in a Cirillo store near you. Tell us in the comments below what you think of these terrazzo look tiles.