Onyx is a grounding stone that calms fears and implements spiritual energy in the body. It is said to create a feeling of security, allowing us to see past fear and relieve stress. Imagine having these qualities  embedded in a ceramic tile.
Our newest arrival is the perfect choice to give rooms of the home the timeless charm of onyx stone with a touch of modernity.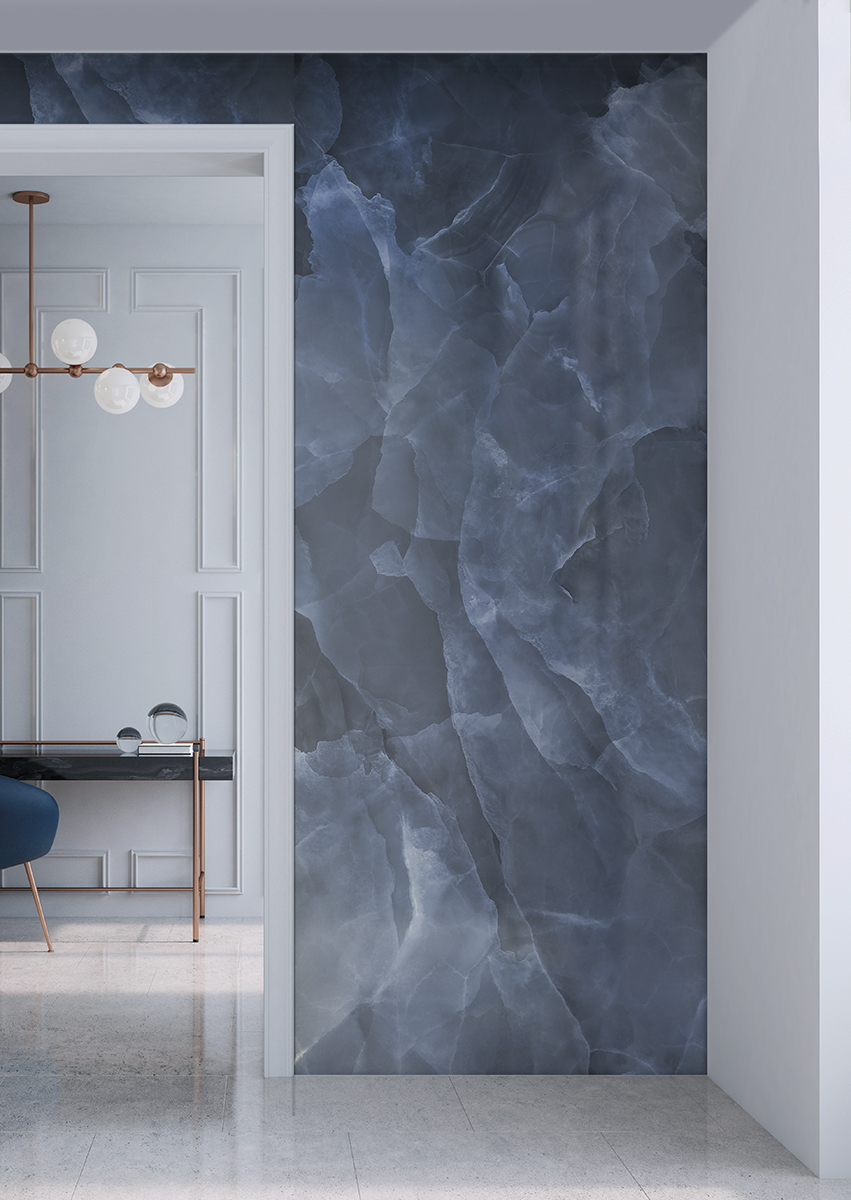 The transparencies and the precious colours that characterize this porcelain tile gives a unique and chic artfulness that will make any room a true statement.
Available in a large format size and the ability to lay with small joins will create a seamless presence of the onyx collection.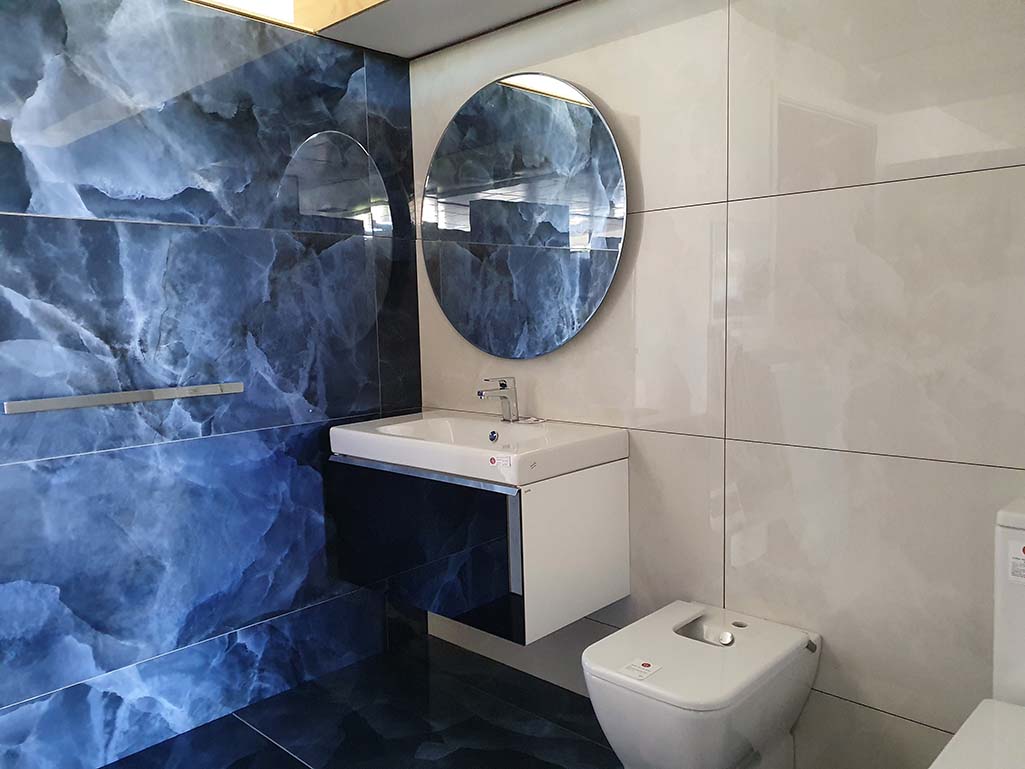 With two colour options in white and blue the designs are endless. The deep stormy blue has us swooning and reminiscing of the calmness of a still ocean.
This beautiful collection is now available in store and ready for application in your home! Visit a store near you to view the collection.