The Castle Hill flagship showroom has officially opened in the burgeoning hills district of Castle Hill with the owners hosting industry professionals in mid-March to celebrate and showcase their stunning showroom.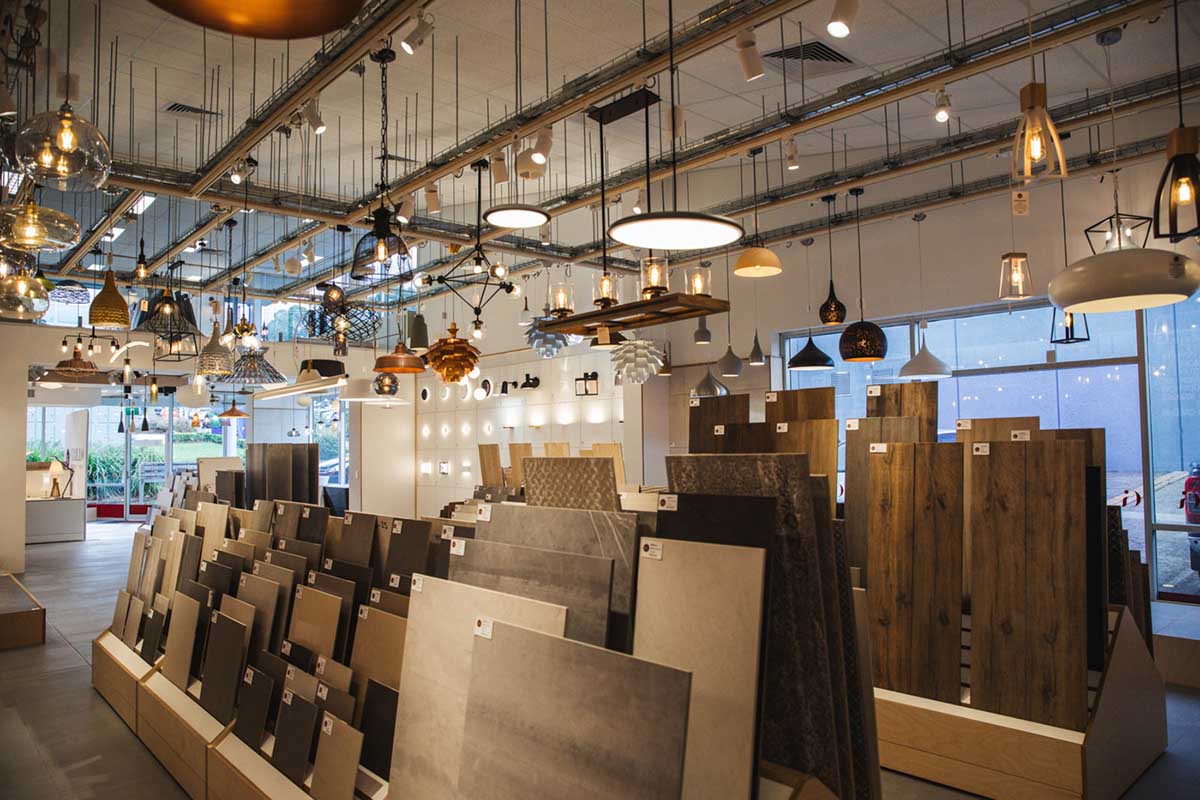 A very big thank you to the suppliers who took the time to come and support the opening in particular Decina, Astra Walker, Telbix and CLA Lighting.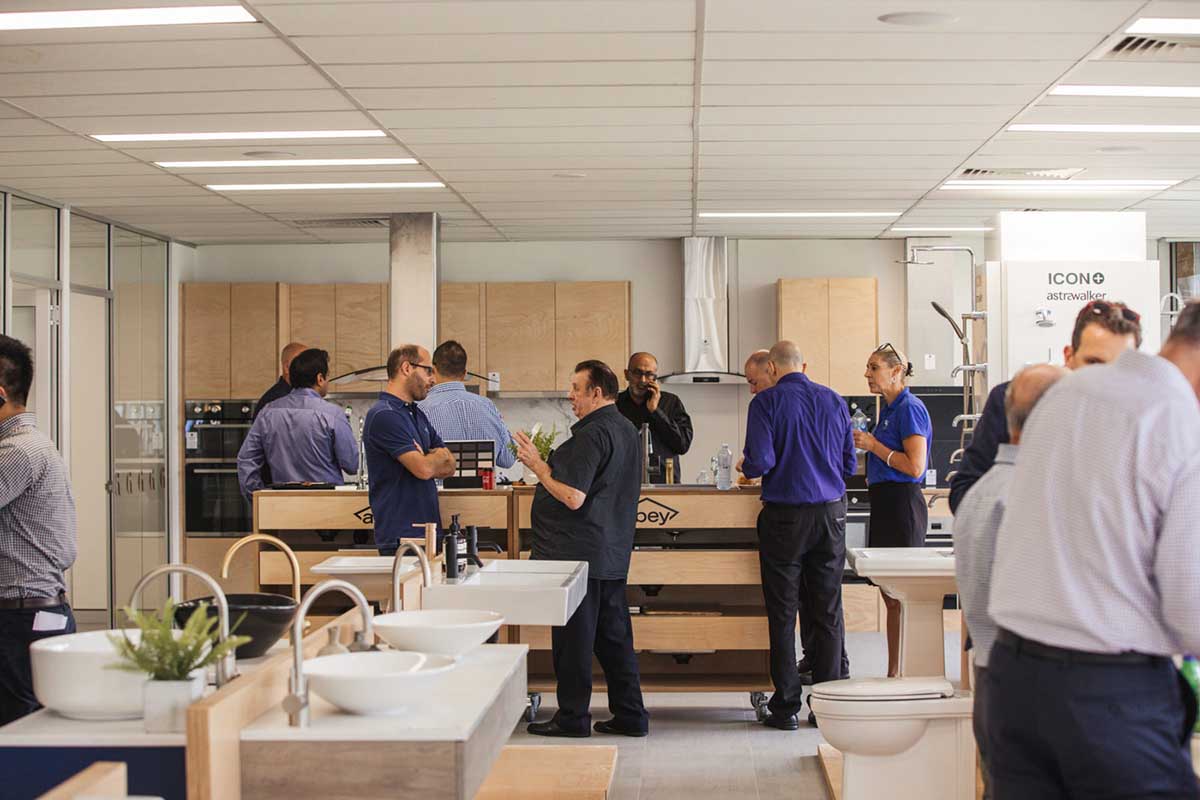 Thank you also to Massimo from Refin Ceramiche, SAL Sunny Lighting, Form Lighting and Glen Dimplex who also offerred their support on the day.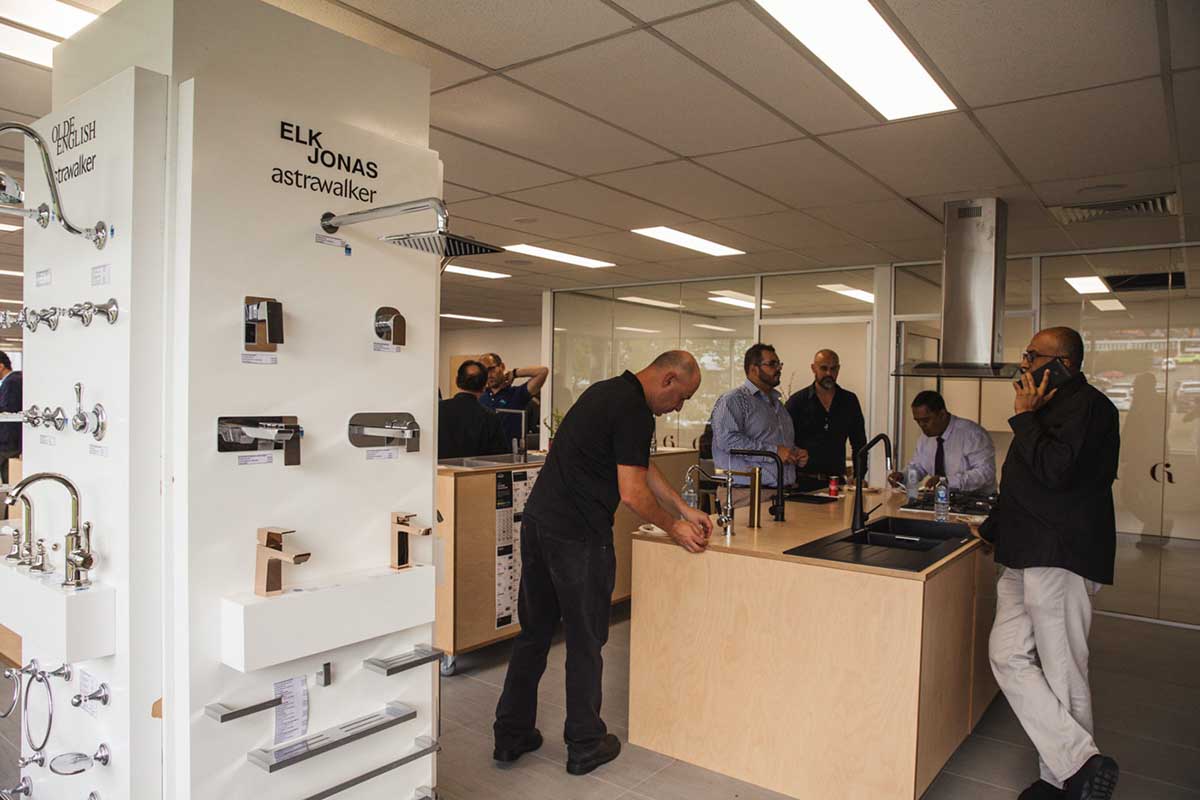 The opening of the showroom fills a gap in the market within the Hills district as locals have a one stop shop model that offers them the ability to  buy everything from tiles, to lighting, bathroom ware, tapware and kitchen appliances all from within the one location.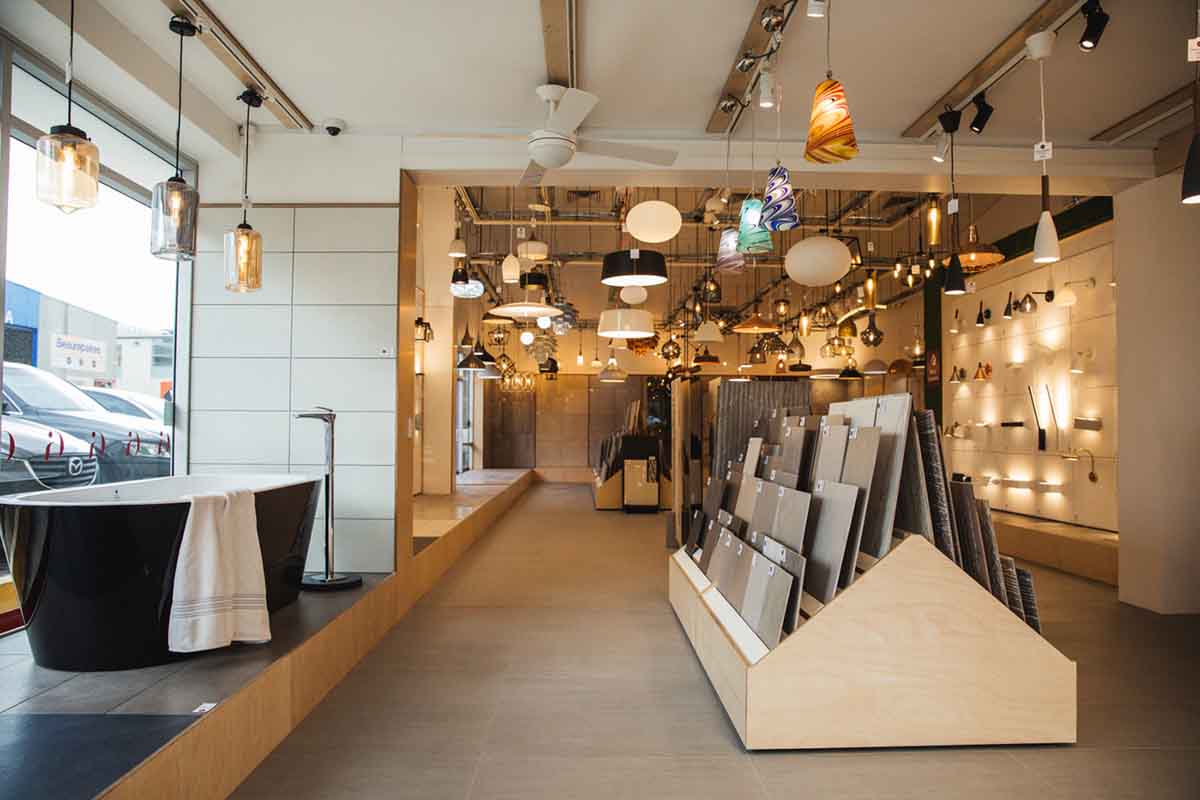 This unique product offering was well received from the guests who attended and celebrated the opening, with many signing up for a trade application to receive a huge 25% off their first purchase, with a continuing 10% discount thereafter on selected products, if they signed before the end of April 2019.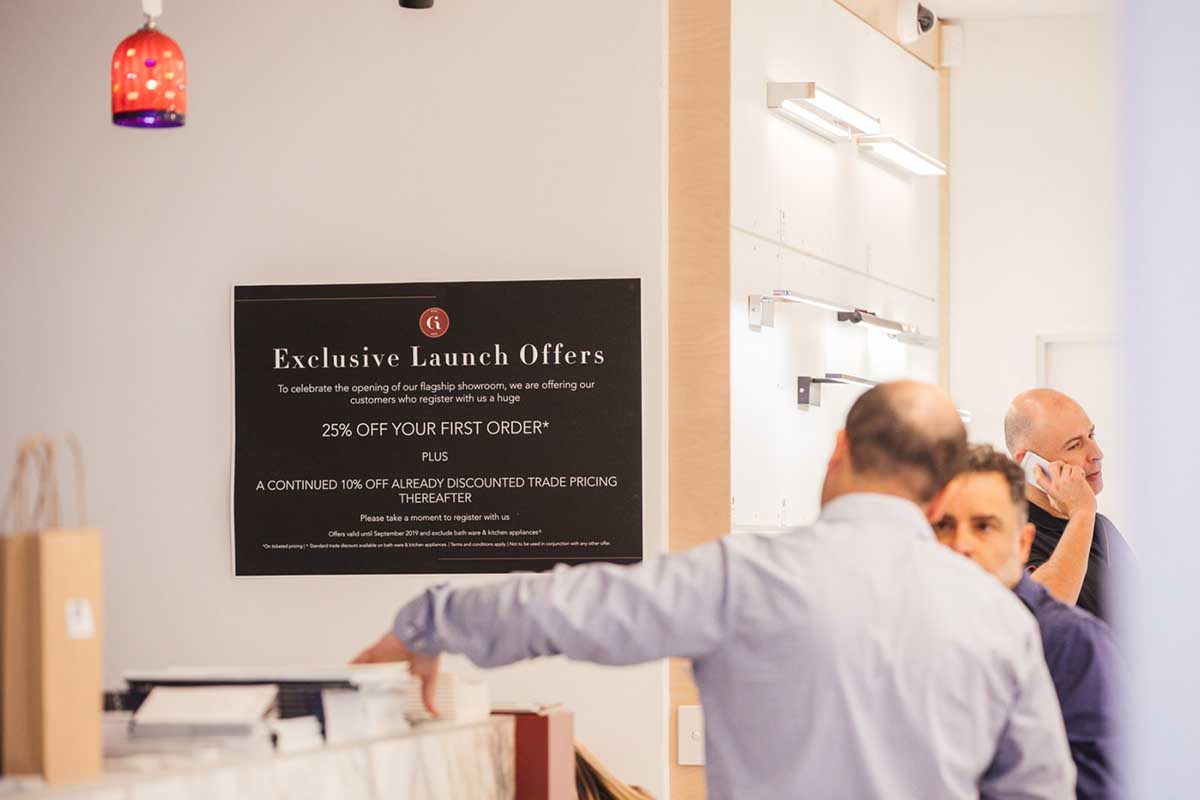 The Castle Hill store is still offering this fantastic deal to all valid trade applications if you sign up before the end of April 2019, so if you are in the Castle Hill area be sure to visit  to take up this great offer.